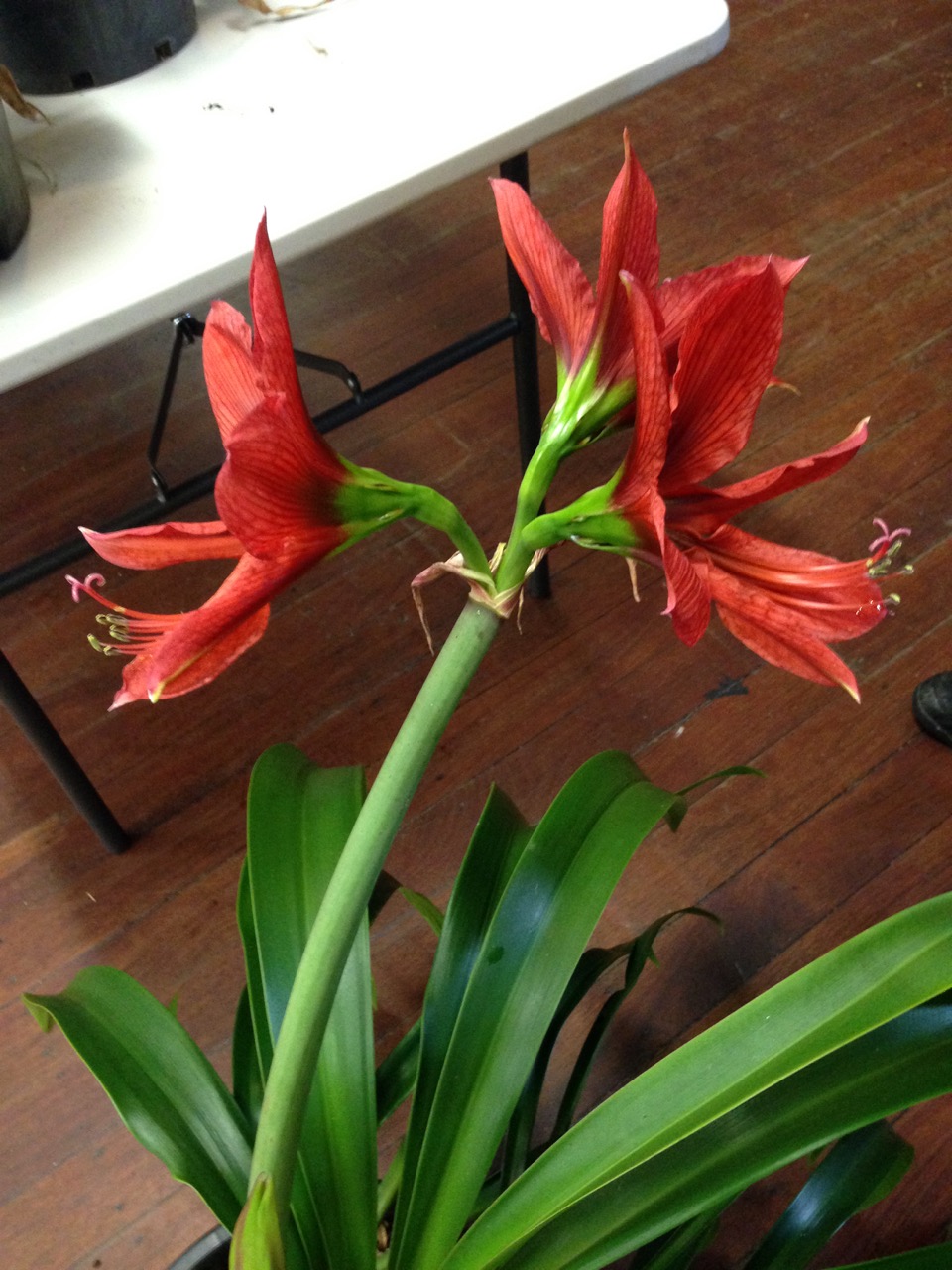 Yes that's right and species hippeastrum are spear heading the Amarylid Group in showing us designers what a versatile range of warm bulbs they really are ..
Crinums, Amaryllis, Sprekelia, Agapanthus, Clivea, Cyrtanthus and Scadoxus and many more, they all belong to this fabulous lily group and an increasing number of non-general line growers offering these seasonal flares to add to your work – just have to find out where they are !!
Charles Harland is a regular at Fairs like Collectors Plant Fair and Central Coast Plant Lovers together with his son Clayton and has been skilfully hybridising because…. because HE CAN 😮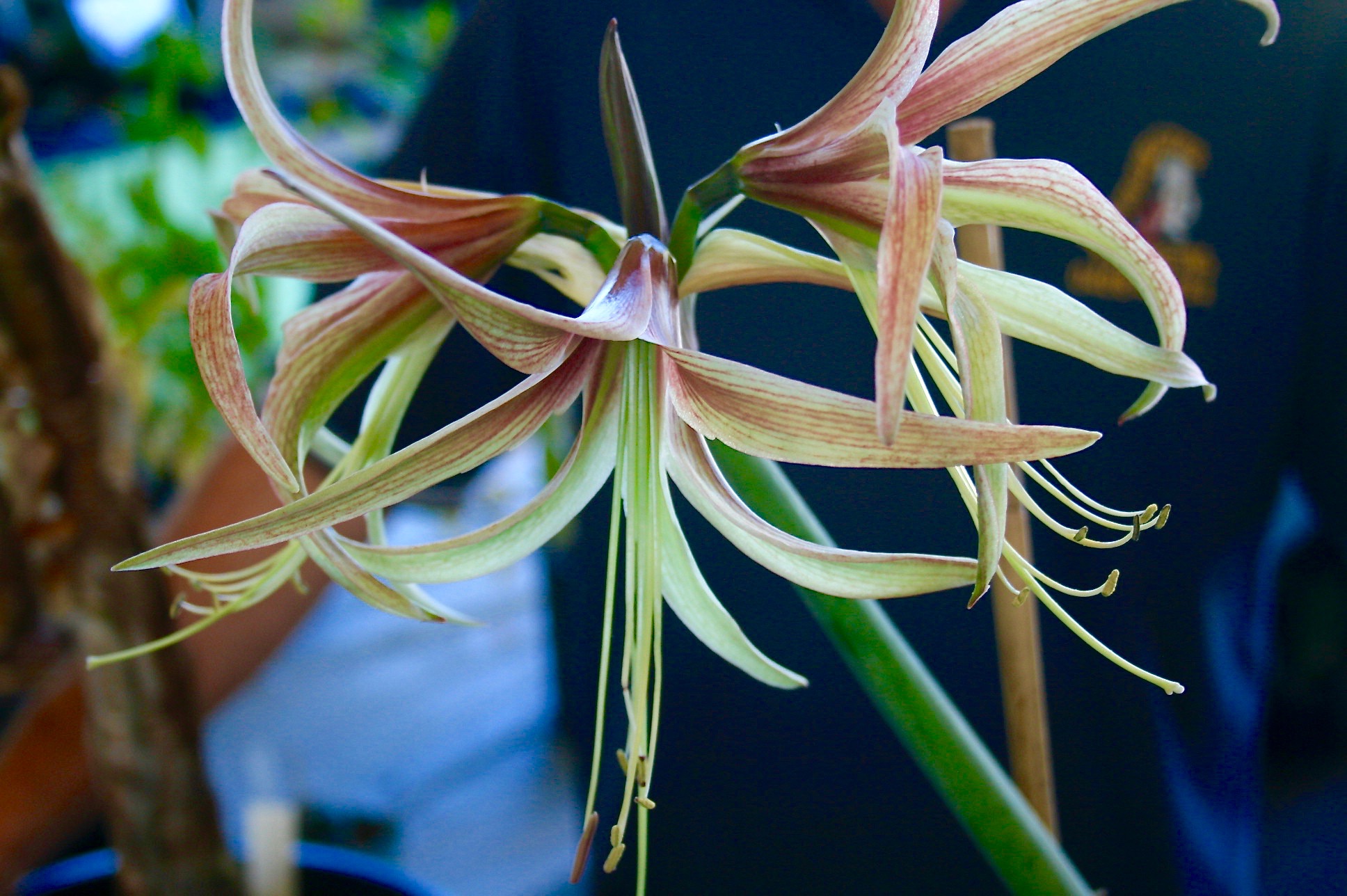 Easy to grow and beautiful to look at, these highly ornamental South Americans adapt easily to our East Coast Australian gardens and beyond. Some even lend themselves to Greenwall work as epiphytes or are lithophytic across rock crevices in moist micro-climates with leaf litter and surrounding tree sheltered bright light or morning sun. Undemanding, the only achilles heel they have is the gregarious striped Lily Caterpillar. Otherwise you can set and forget and be rewarded anytime between November and May with swathes of these elegant flowers that bring an easy grace to any garden.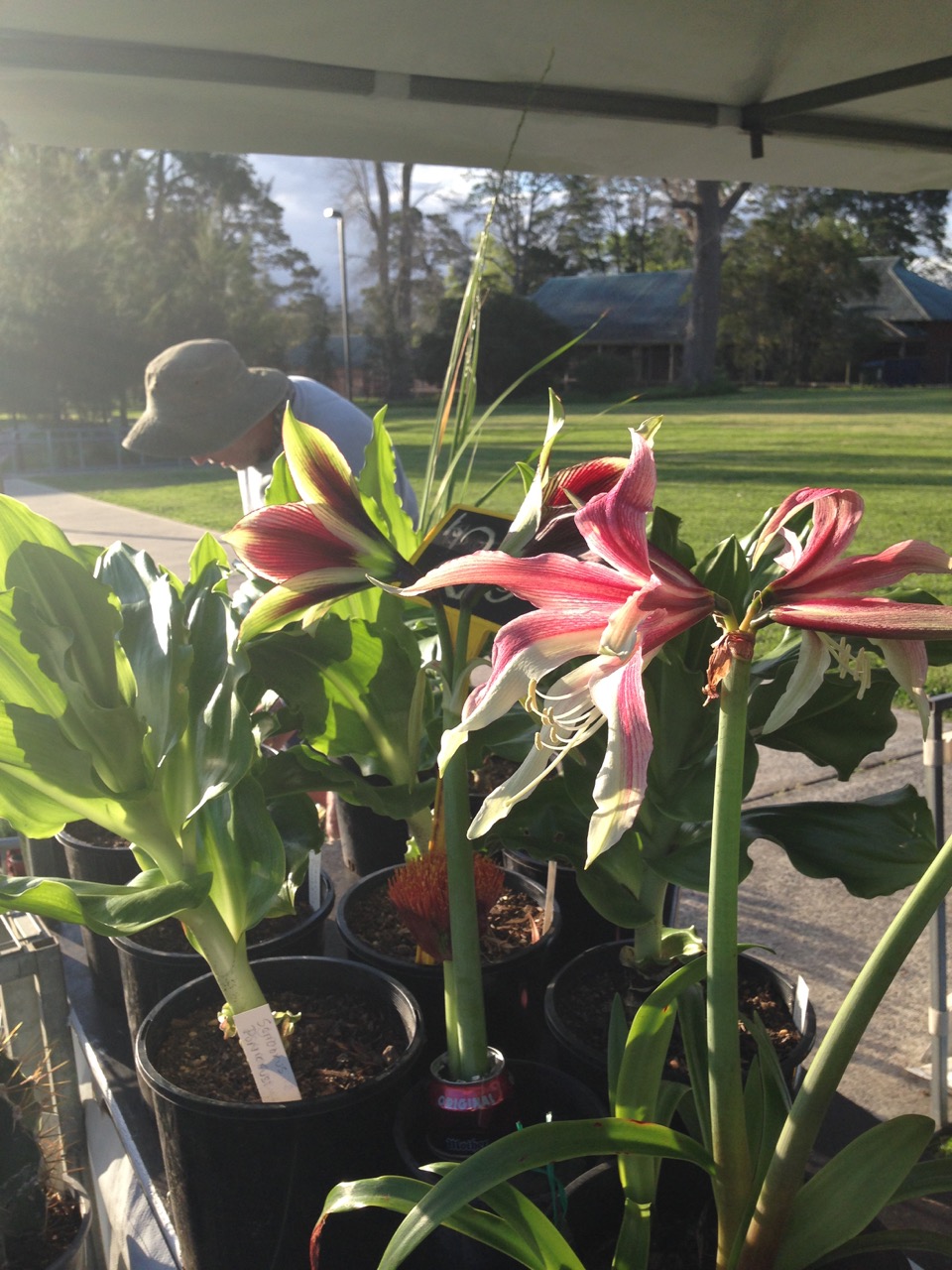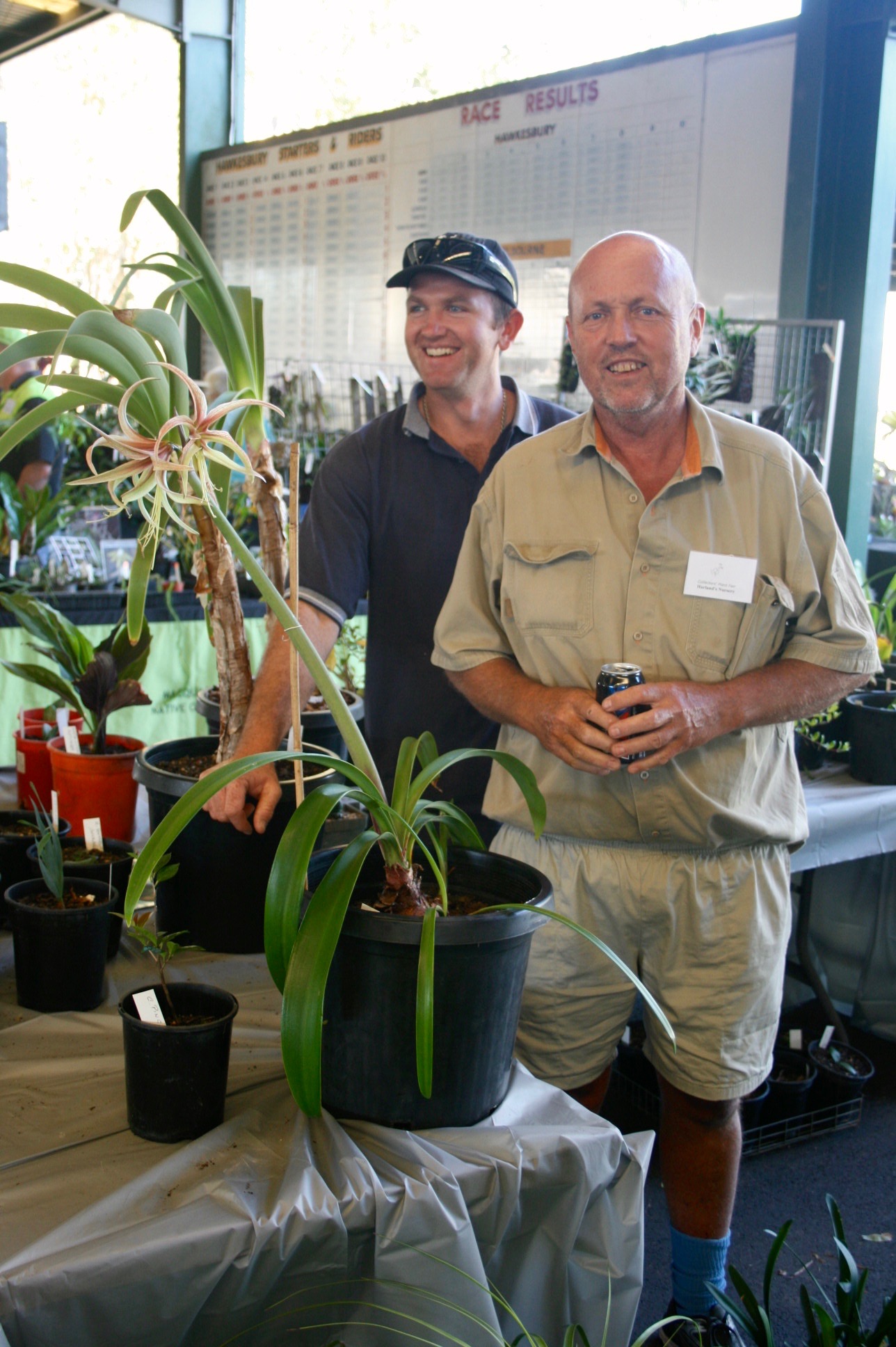 Charles and Clayton Harland, Harlands Nursery 0423 327 700 in Sydney's south west