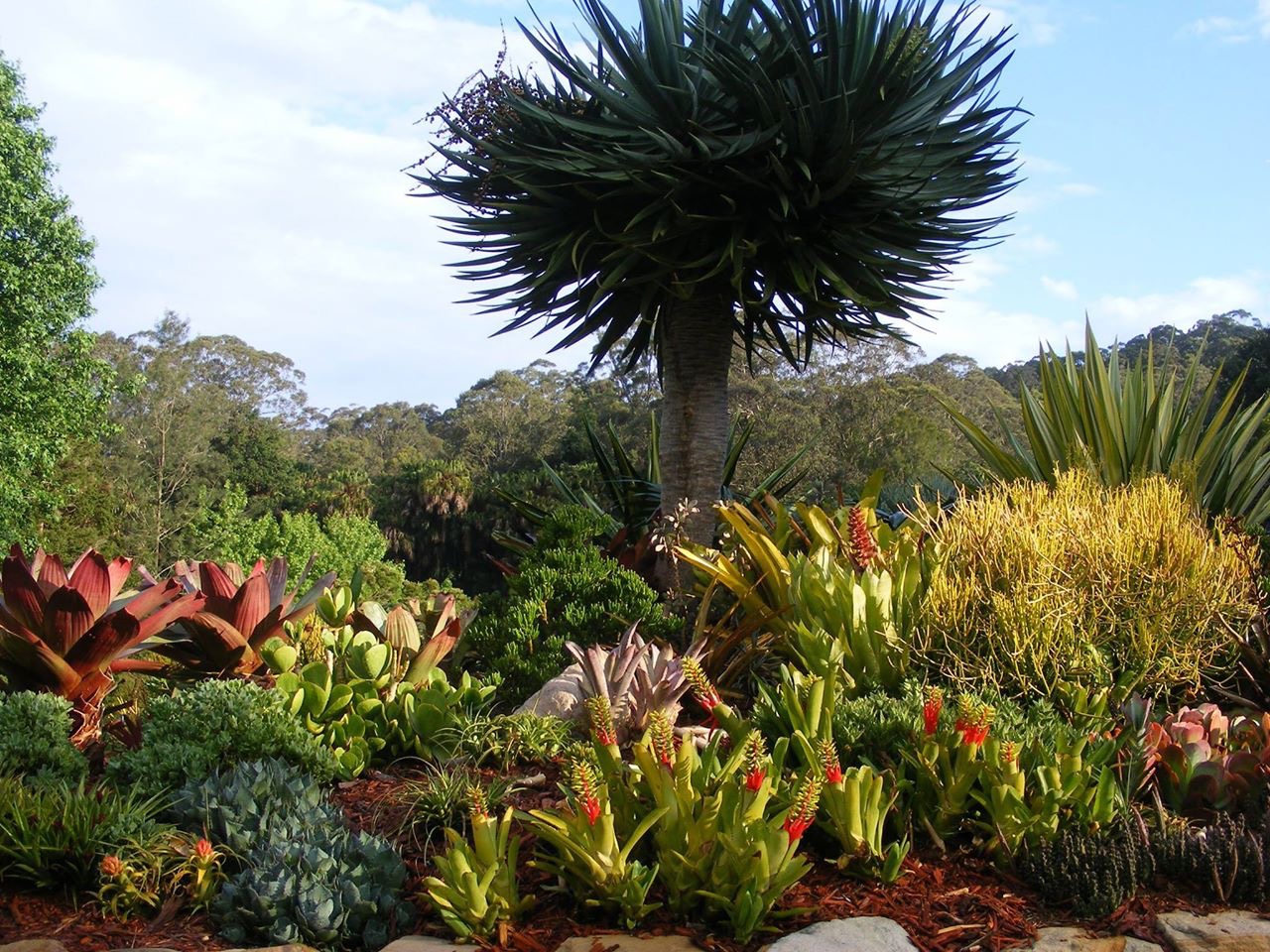 And it is a paradox that Ray Henderson's garden, by the same name, springs from the floor of Glenning Valley with such a rude blast ..
But why not ? It was certainly a no brainer for inclusion in "Planty Fierce",  a FREE 1 day garden-fest on Saturday 5th March,'16 of 4 fabulous, never before open to the public Central Coast gardens within 30 minutes of each other, so you can easily see them all with lunch at any of the best cafe's within easy reach – what's not to like ? Mark your planners now ..
At first, "Paradox" rushes at you from the drive like an irresistible, richly encrusted pizza and then, on closer inspection, it  becomes clear there's a closely woven selection of plants going on here … each located with such great care that a strange cohesiveness binds all into one vibrant whole.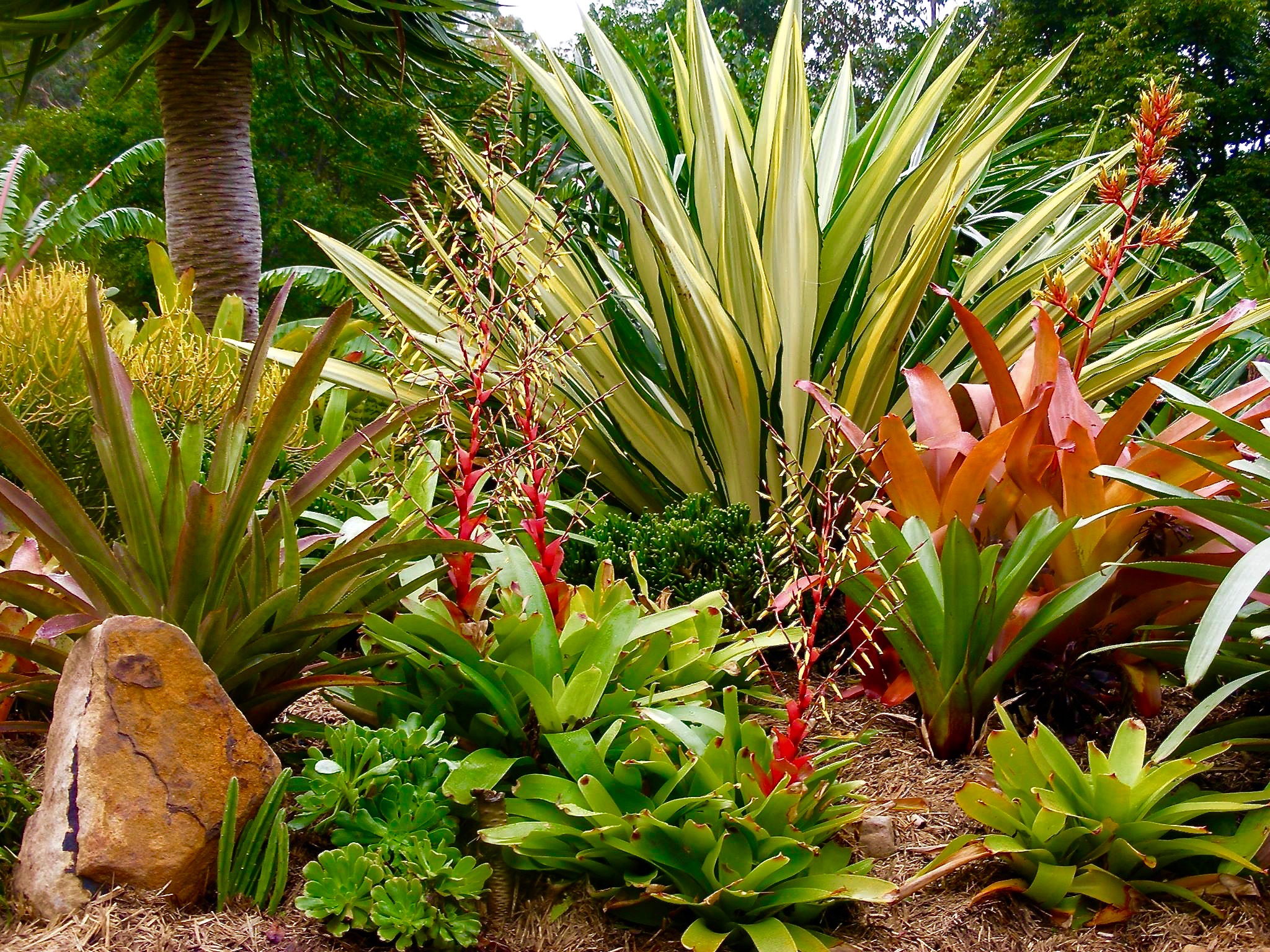 It is a horticultural BLAST, mostly comprising the most sci-fi bromeliads, with complementary daubs of furcrea, aeonium, crassula and kalanchoe. A euphorbia here as ultra fine against a casual rug of oscularia there, with an outcrop of agave over there … you can feel the frisson just standing in front of this garden.
Many of Ray's exceptional bromeliad hybrids and species for sale, bring plenty of cash and boxes you'll need them !!!  
"Paradox" FREE Entry at "Planty Fierce", Saturday 5th March 10am till 4pm
Ray Henderson, 25 Curringa Close, Glenning Valley 0413 345 297