Getting a chance to spread cool subtropics love here at 'Sea-Changer' .. that's what you'll see 7pm on THIS Friday's 12th July episode of Channel 7's BH&G program.
Graham and I get to show you a species hippeastrum for late Autumn, so useful for a blast of scarlet fire in the semi shade garden. Tune in to see pretty sub-shrubs like barlaria and ruellias that can bring your garden welcome long flowering interest. He'll also show how climbing bromeliads like Neoregelia x macwilliamsii and N. compacta are covering slat panels here, to bring lush low maintenance green cover to walls and fencing for your garden and much, much more ..
THIS Friday's episode of Channel 7's Better Homes & Gardens you can see my 'Sea-Changer' garden, for ideas to make an even better garden at home….
See you 'Sea-Changer' – side !!!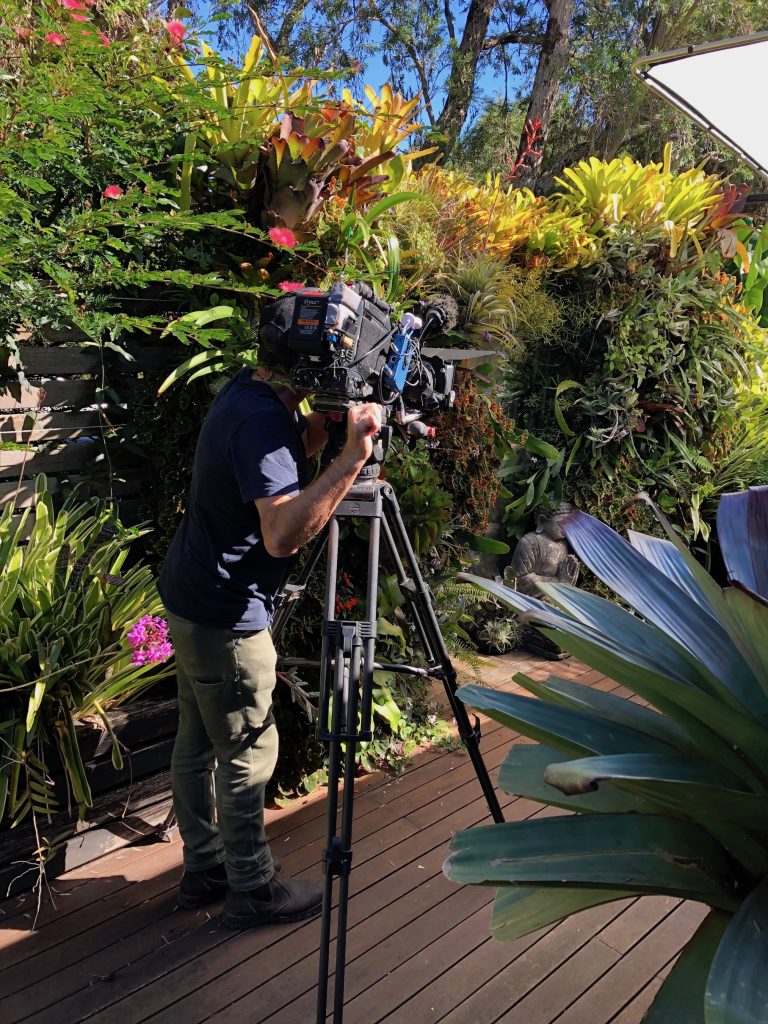 CLICK ON ABOVE VIDEO for a 'Sea-Changer' taster on what you'll see on BH&G tomorrow (Friday 12th July) night.. !!