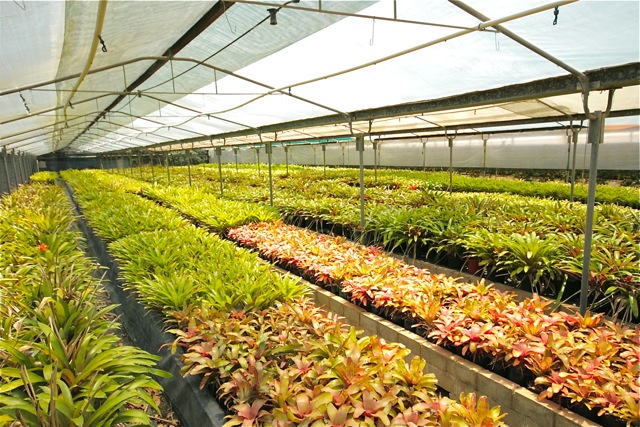 Specialist Growers Marc & Stephanie Grubski at Glenorie have been well known to me over many years for beautifully cultured bromeliads and impeccable facilities in Harrisons Lane. Bromeliad Garden Nursery stock always distinguished itself in the market place with plants that were well hardened to garden conditions. Marc & Stephanie have always worked  with  this in mind, now the time has come to sell their bromeliad business, its stock offer maintains a broad fit across most outdoor growing conditions.  
Now focusing available time and resources on year round production rose growing, an opportunity  exists for new interest to take over the reins.
Stock comprises of variety of 20 000 plants including Guzmanias, Vrieseas, Neoregelias and Alcantareas as main lines.  
All infrastructure and equipment will be included. 
Marc & Stephanie are prepared to provide extensive training to new owners.
Favourable leasing agreement can be negotiated and will include substantial free of lease period.
Huge tax benefits because this is primary production and the business will have very high depreciation.
bromeliadgarden@yahoo.com
24 Harrisons Lane, Glenorie NSW 2157,
Australia
phone:    +61 2 9652 1140   
Mark 0411 406462