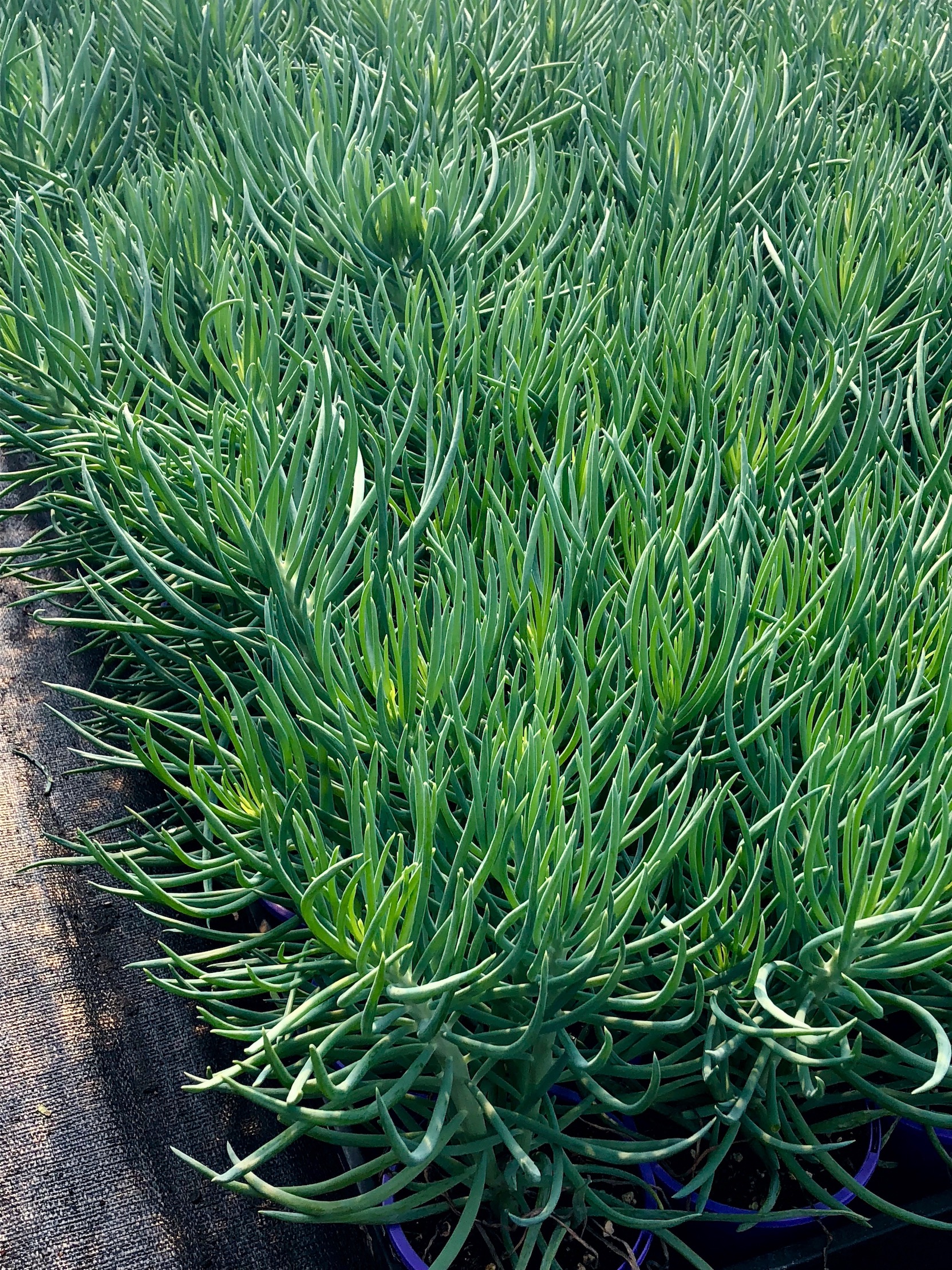 Few other plant groups bring dynamic charge to a garden space more, than the super textural and foliage colour contrasts of plants with water storing succulence. 
Succulence, because of their water holding adaptions to places of semi arid climates and generally low humidity.  There's just a few basic but important growing conditions that must be met, IF  the predominant climate in Sydney's cool sub-tropics is to support them. That patch of converging sight lines for knock out year round interest can met using these very cool combinations.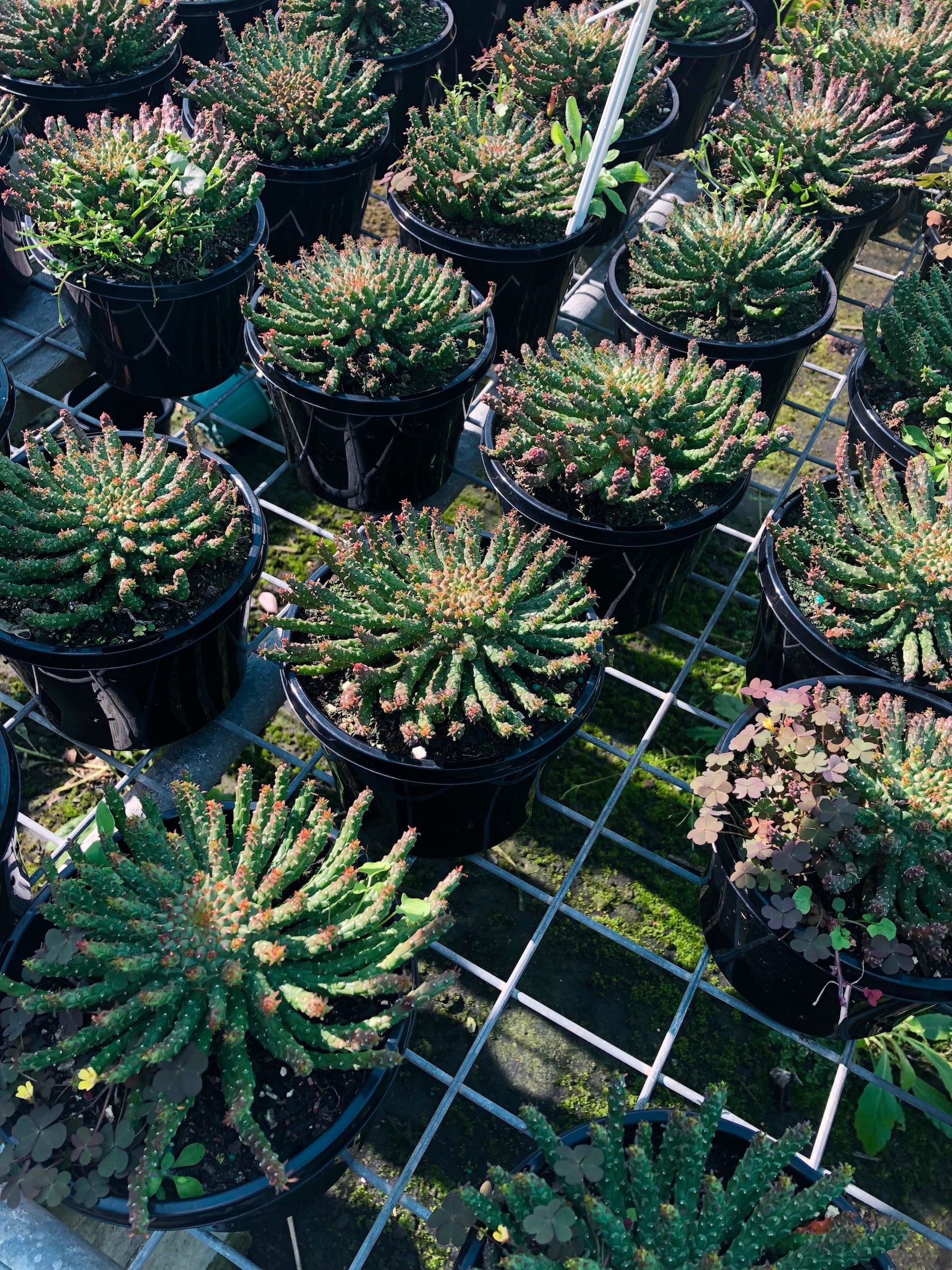 These are very site specific plants and their weakest link is the perfect storm of winter shade combined with rain at that time of year or excessive irrigation that will prematurely rot them. So these beauties will only come between the cross hairs of your selection criteria, if the spot you're considering receives full sun all day during the short June- August period. Add to this a fast draining sandy top soil, of only average fertility and a Texture Plot of hardy succ's is tantalisingly close for your client's delight …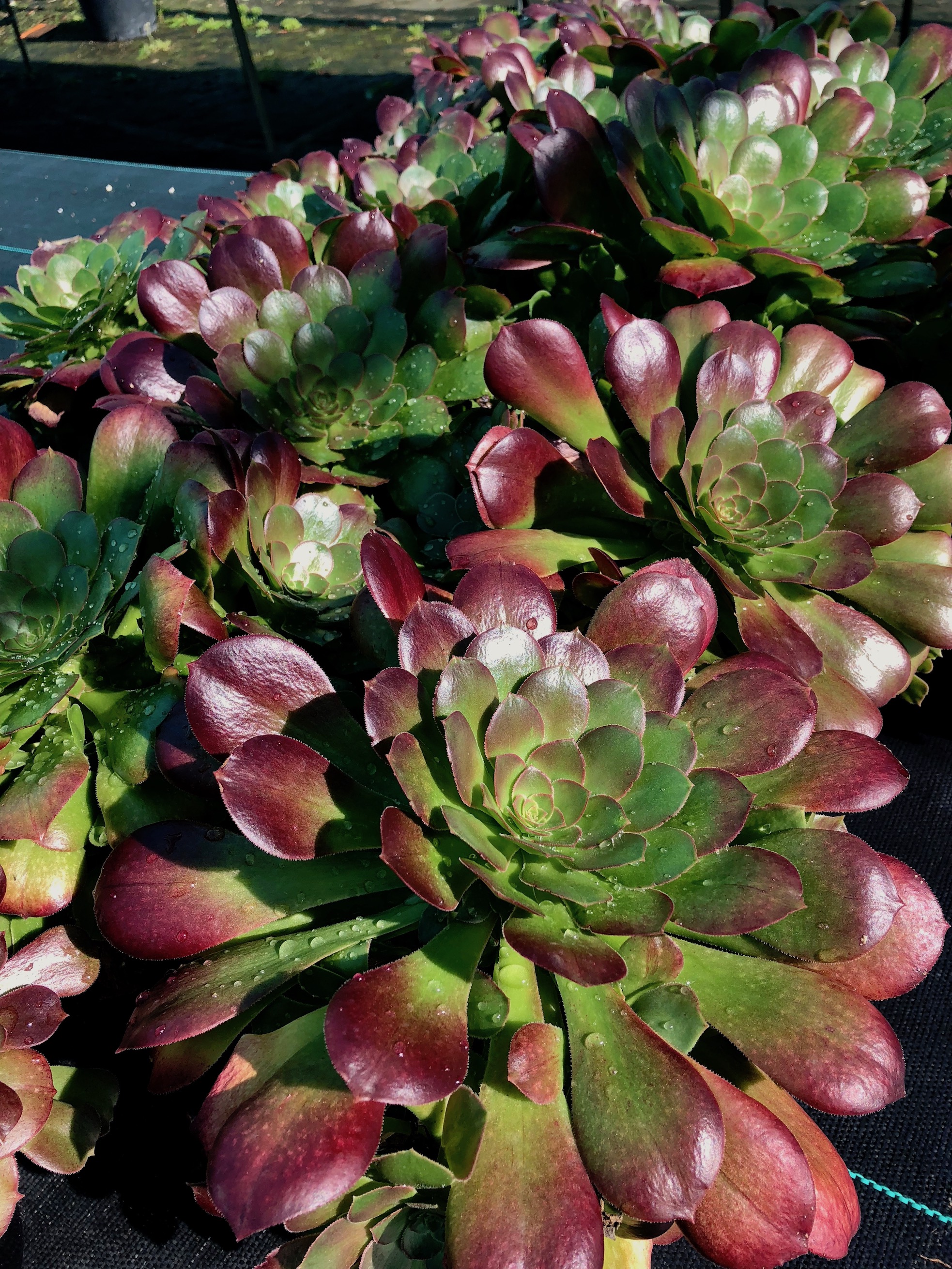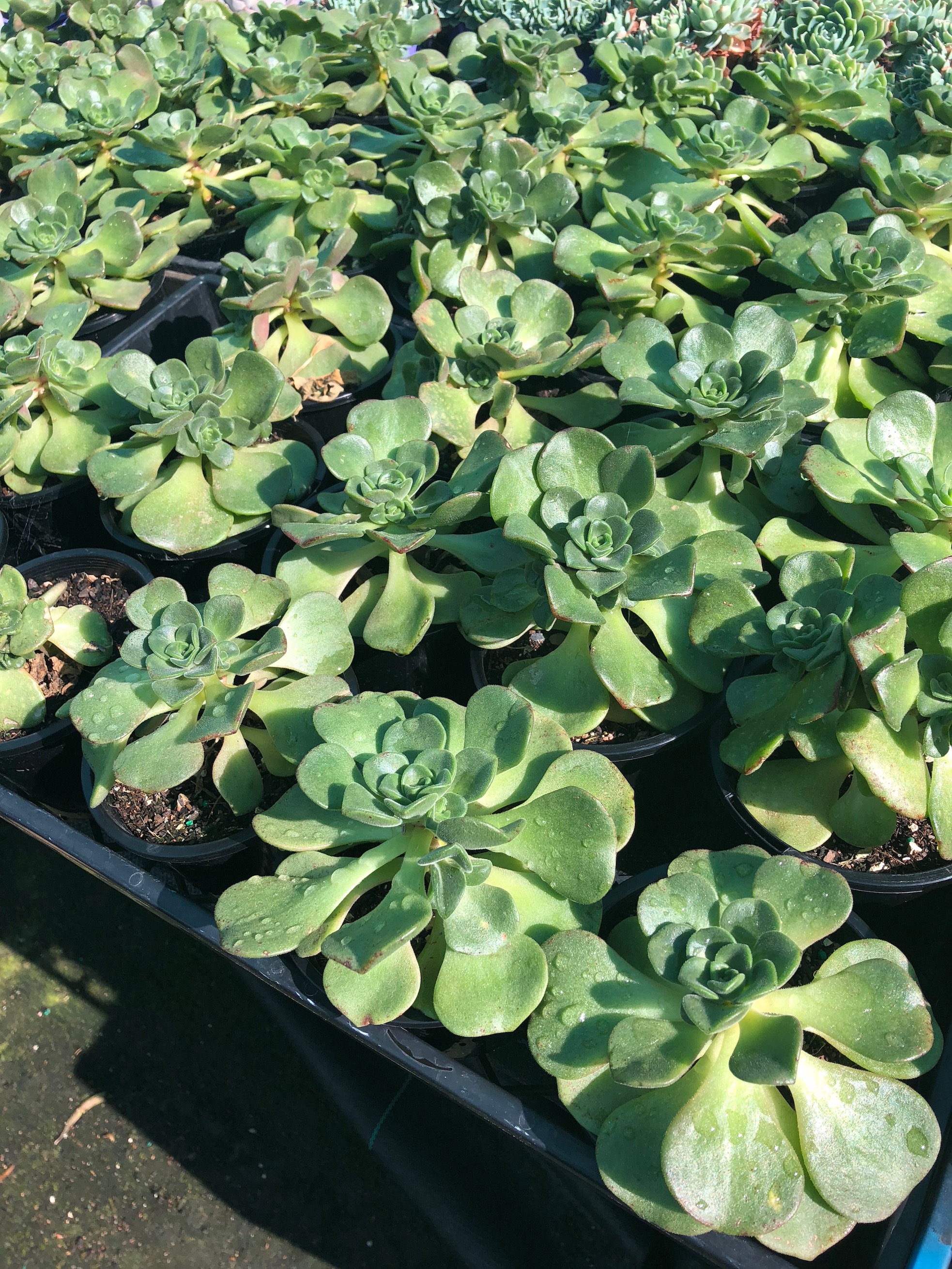 There is also an enduring approach to keeping your patch full …  as related to habitat in places like the Canary Islands, the Sth African Eastern Cape and arid and semi arid Mexico from which these plants come. Many like aeonium, crassula, sedum and senicio have ultra brittle leaves and or branchlets that can strike root systems where they fall from the mother plant.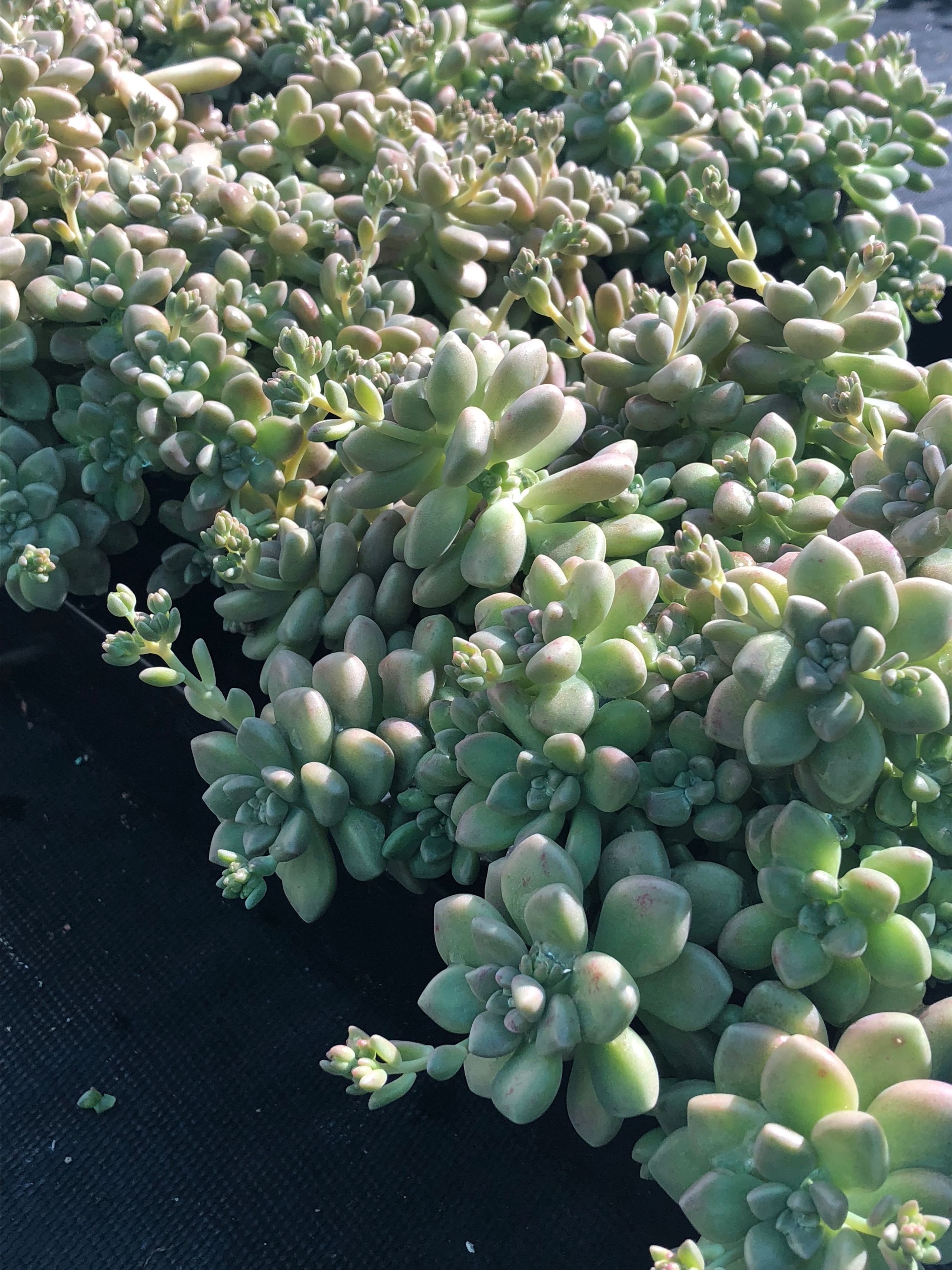 So you bumped your fave Grapto dragging the hose across the garden and a big bunch has just busted off ….just scratch the surface of a nearby vacant growing space and settle your snapped off 'baby plant' into the soil surface. An expanded repeat of that plant for a 'louder' textural impact will soon establish, to contrast with others adjacent. To be avoided, is a 'donut' regime will begin to develop, as your original plant expands ever further from it's original planting location, making a ring surrounding a vacant centre.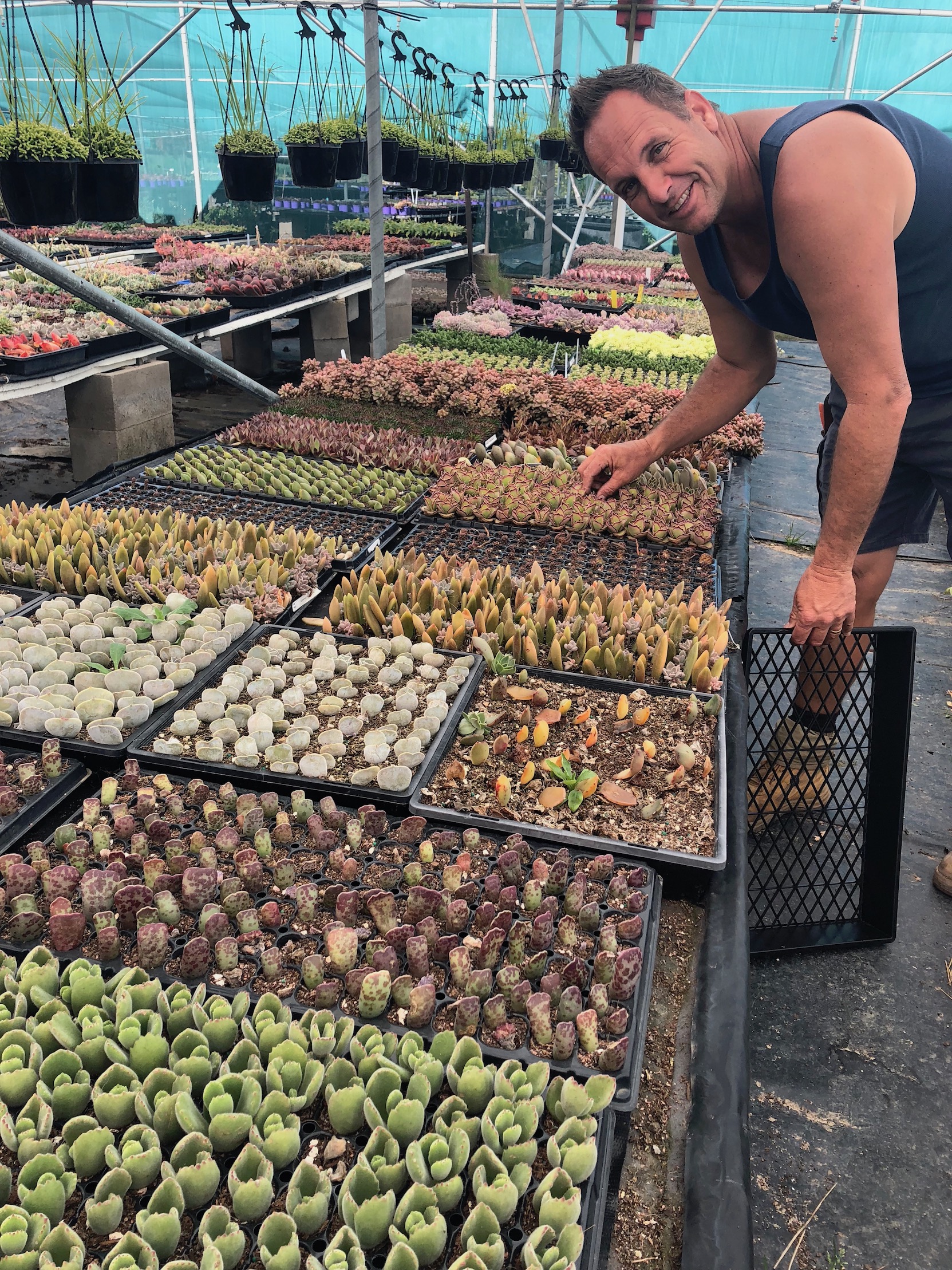 The visionary talent behind Empire Wholesale's vast expansion of offering is Master Propagator, Troy Southwood (formerly of Garden Gate Nursery with Wendy & Graham Twaddell) and the location is rear,  7 Moores Rd, Glenorie. Troy has planned some very tasty offerings for the new season including new alocasia, Dischidia ruscifolia and Pilea peperomioides  
Troy Southwood troy@empirewholesale.com.au  
0403 970 398‬