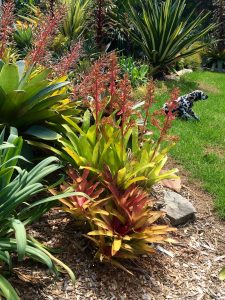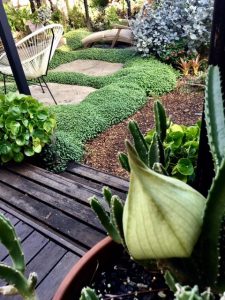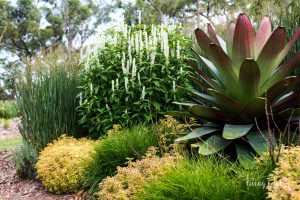 That's right, so mark your planners now !!
Recent rain since January & February's heat has brought all three Central Coast gardens open Sat fortnight 29th April, 10am – 4pm for 'Planty Fierce' $5 entry at each garden, (cash only) including my own 'Sea-Changer' into their best condition for this season. There's a suggested visiting order toes these inspiring industry gardens, all created by horticulturalists shown on the above link but you could just as easily reverse the order, starting at Peats Ridge for 'Living Edge' coming down into Glenning Valley for Ray Henderson's 'Paradox' and onto Forresters Beach for my 'Sea-Changer'. Whichever way you do it, for the "plantiest" day out of Sydney, best to get yourself onto the Pacific Motorway by 8.30am to get plenty of visiting time, lunch at several nearby cafe's (as listed on link) AND of course, to get the best opportunity at snapping up some of the most exciting designer planting for your own garden with plant sales at all three gardens… !!
Really hope to see you all and I'll be giving an informal 2pm "walk & talk" here at 'Sea-Changer' to reveal some of the best planting here for your own garden.  
Peter Nixon 'Sea-Changer' – 21 Lavinia Street, Forresters Beach www.peternixon.com.au  
David Fripp & Blake Jolley 'Living Edge' -1483 Peats Ridge Rd, Peats Ridge
Ray Henderson 'Paradox' – 25 Curringa Close, Glenning Valley