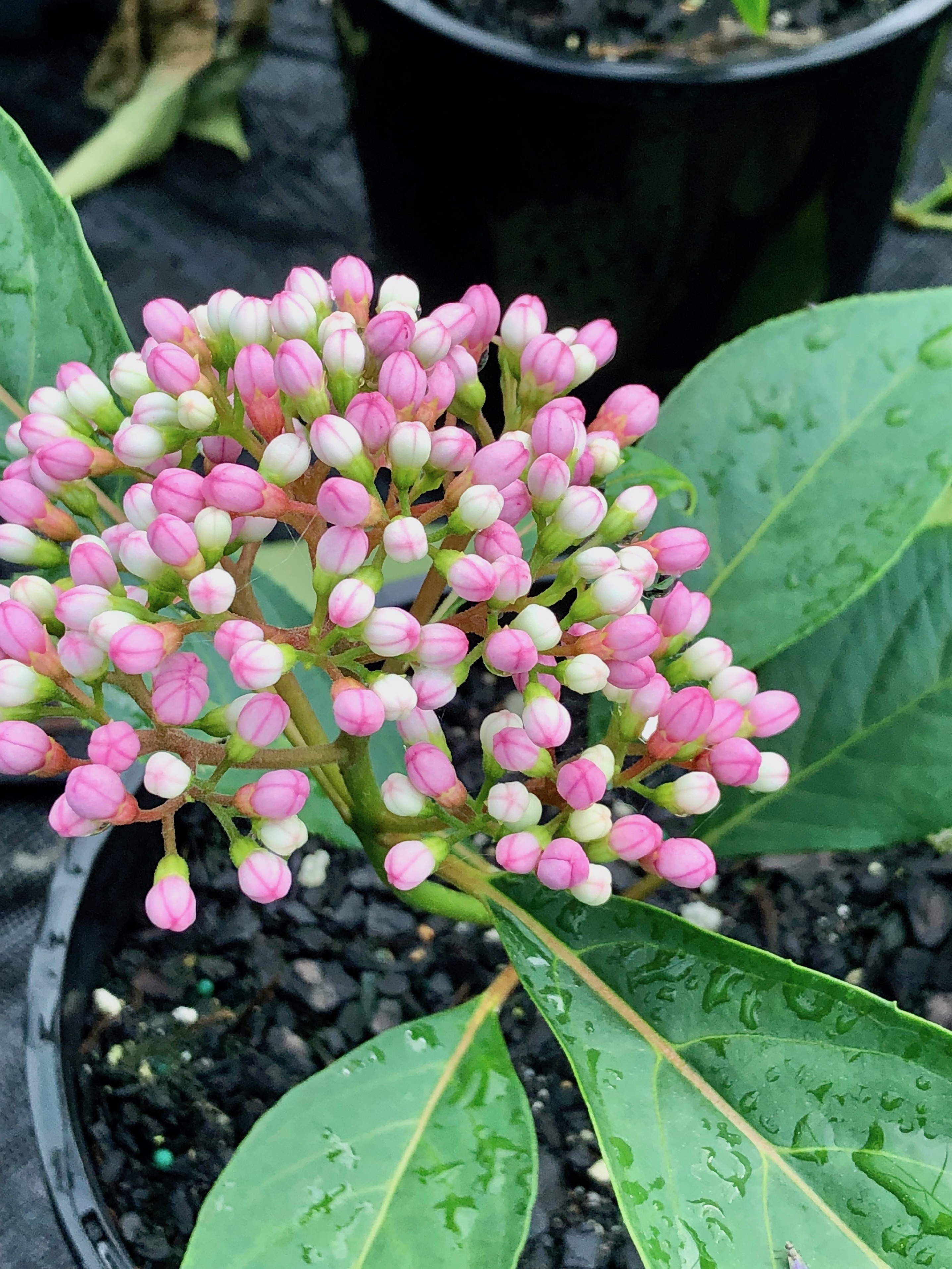 Shady beautiful from Jon & Terry at Cabbage Tree …useful evergreens flowering shrubs to less than 3m are always good to find. Especially ones like the Evergreen Hydrangea, Dichroa versicolor that favour the southern house side where they grow without losing condition during sunless winter months AND conceal the boundary fencing.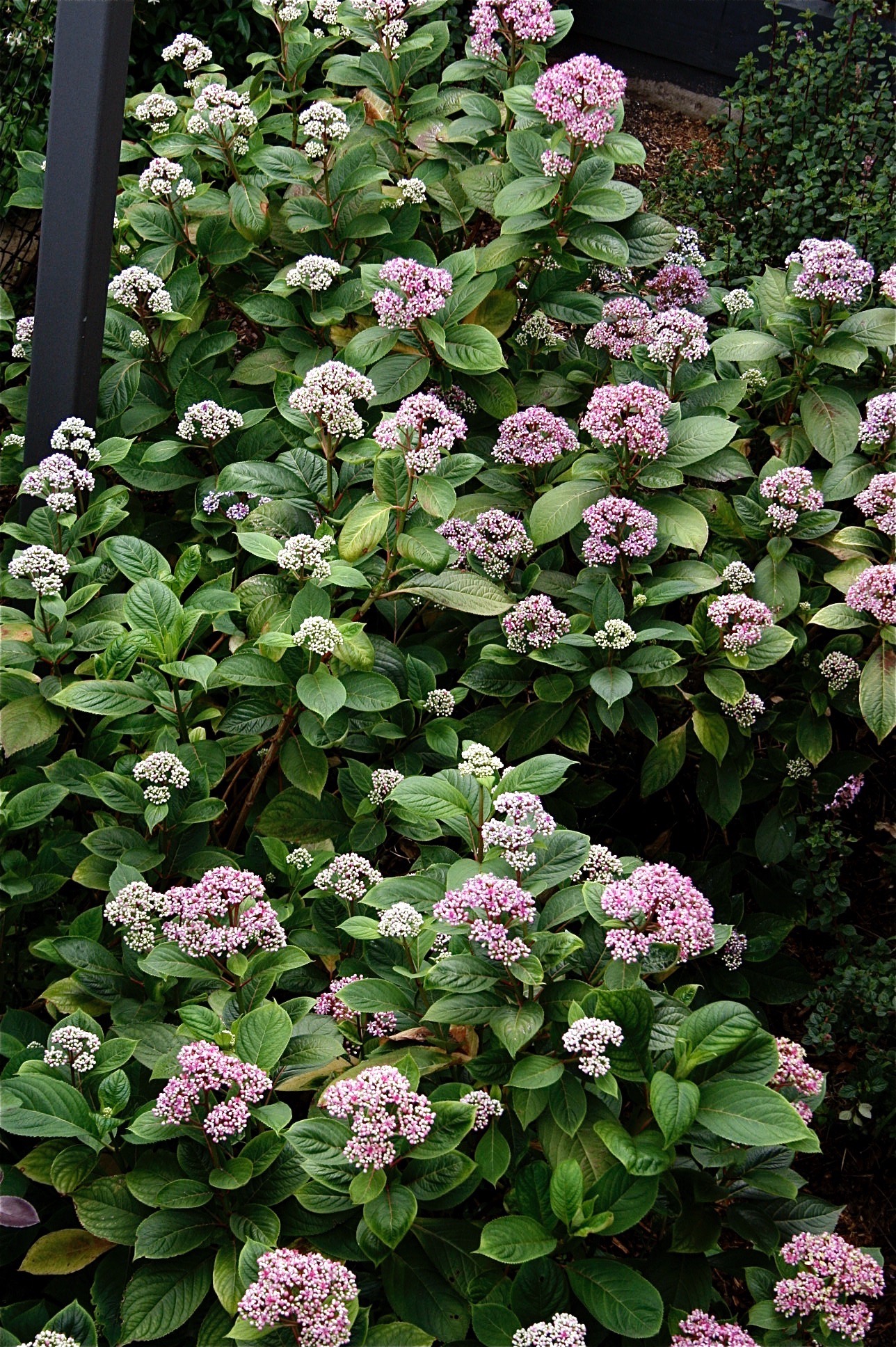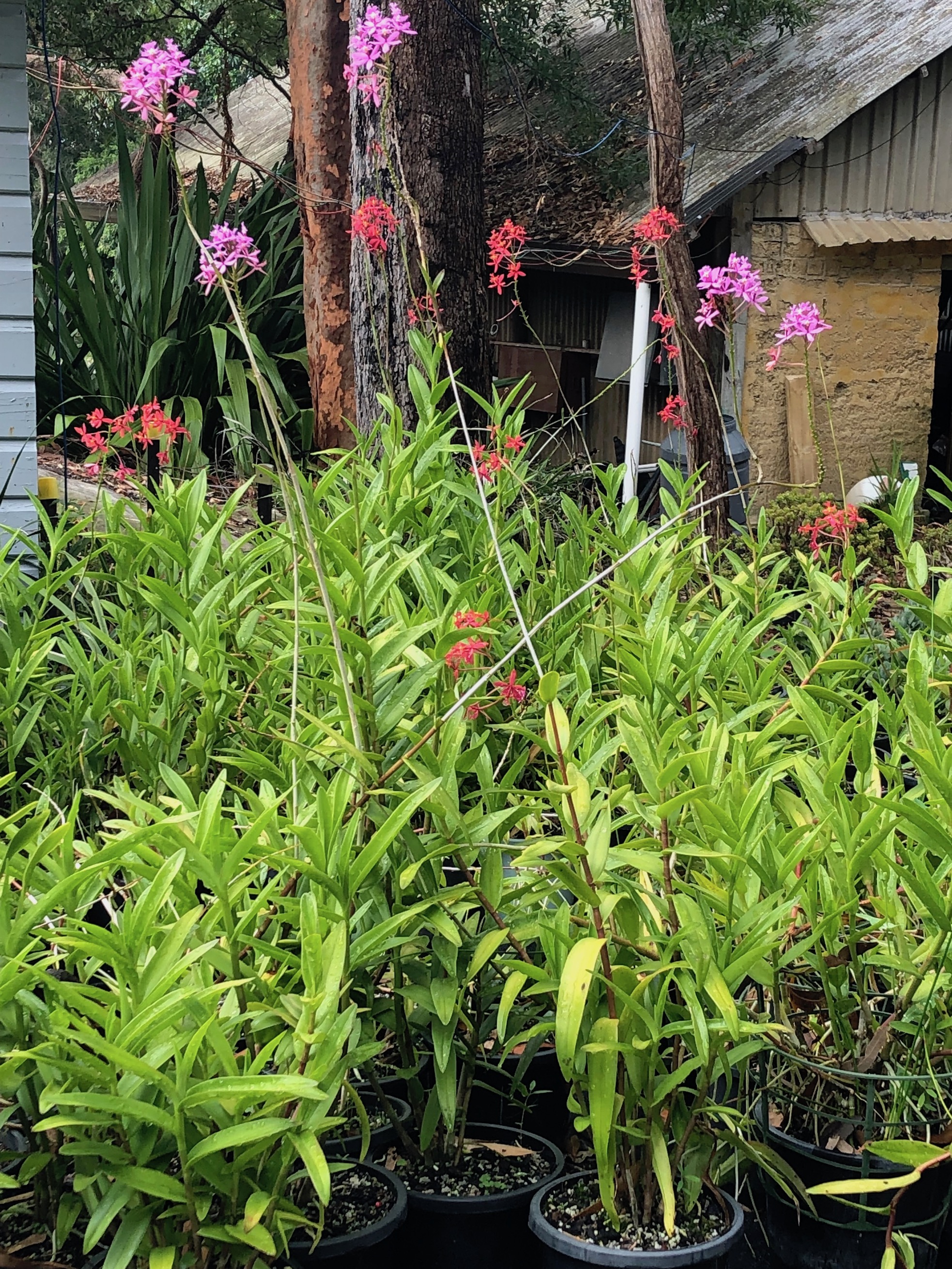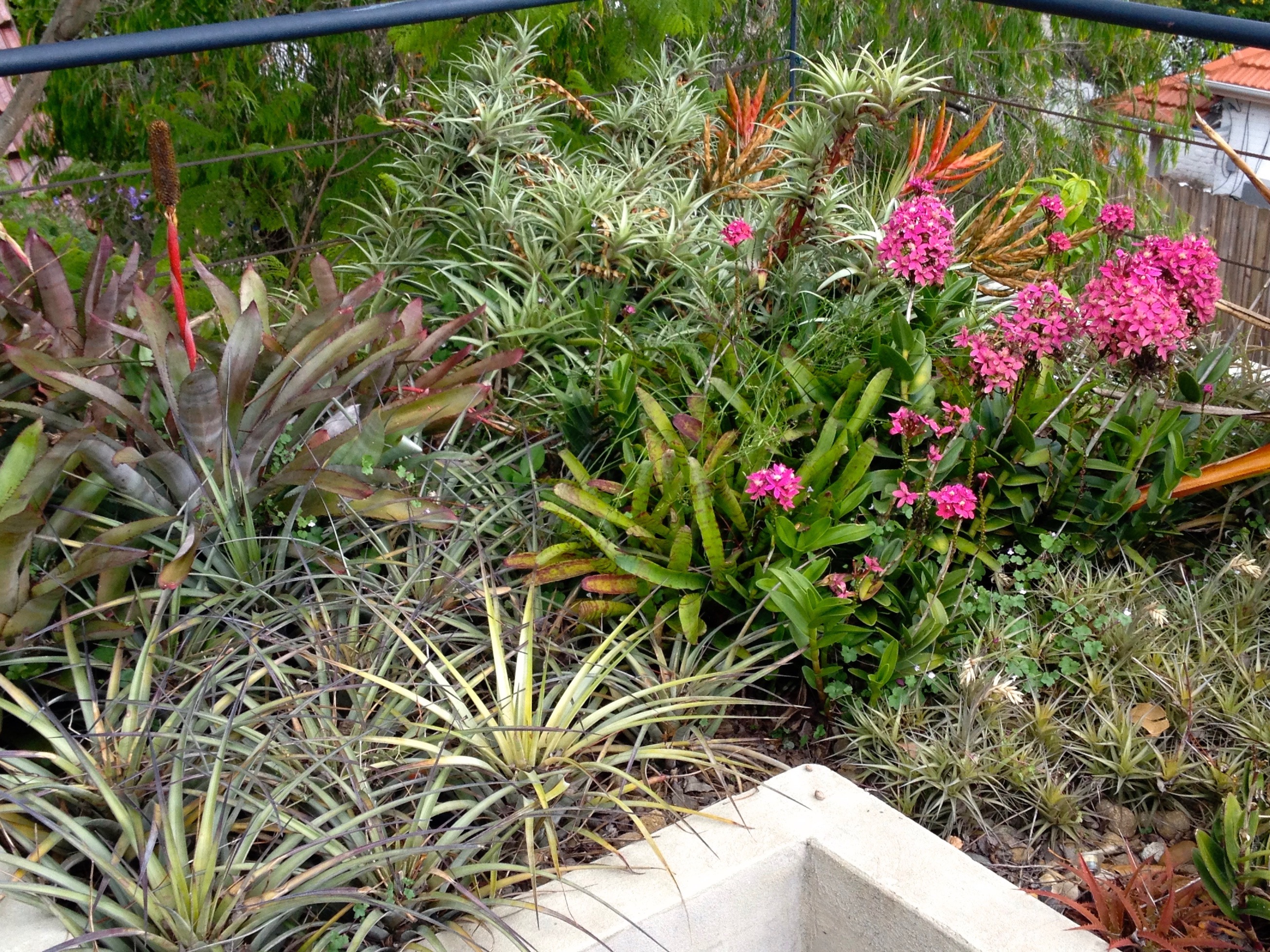 Self Water storage is the imperative if your selection is going to match to rooftop low water use growing conditions.  Contrasting textures bring year round interest yes and if there are seasonal flowers as a bonus, why not consider Epidendrum ibaguense hybrids. Also perfect for within drip-lines of crunchy, dry gum leaves where little else does so well …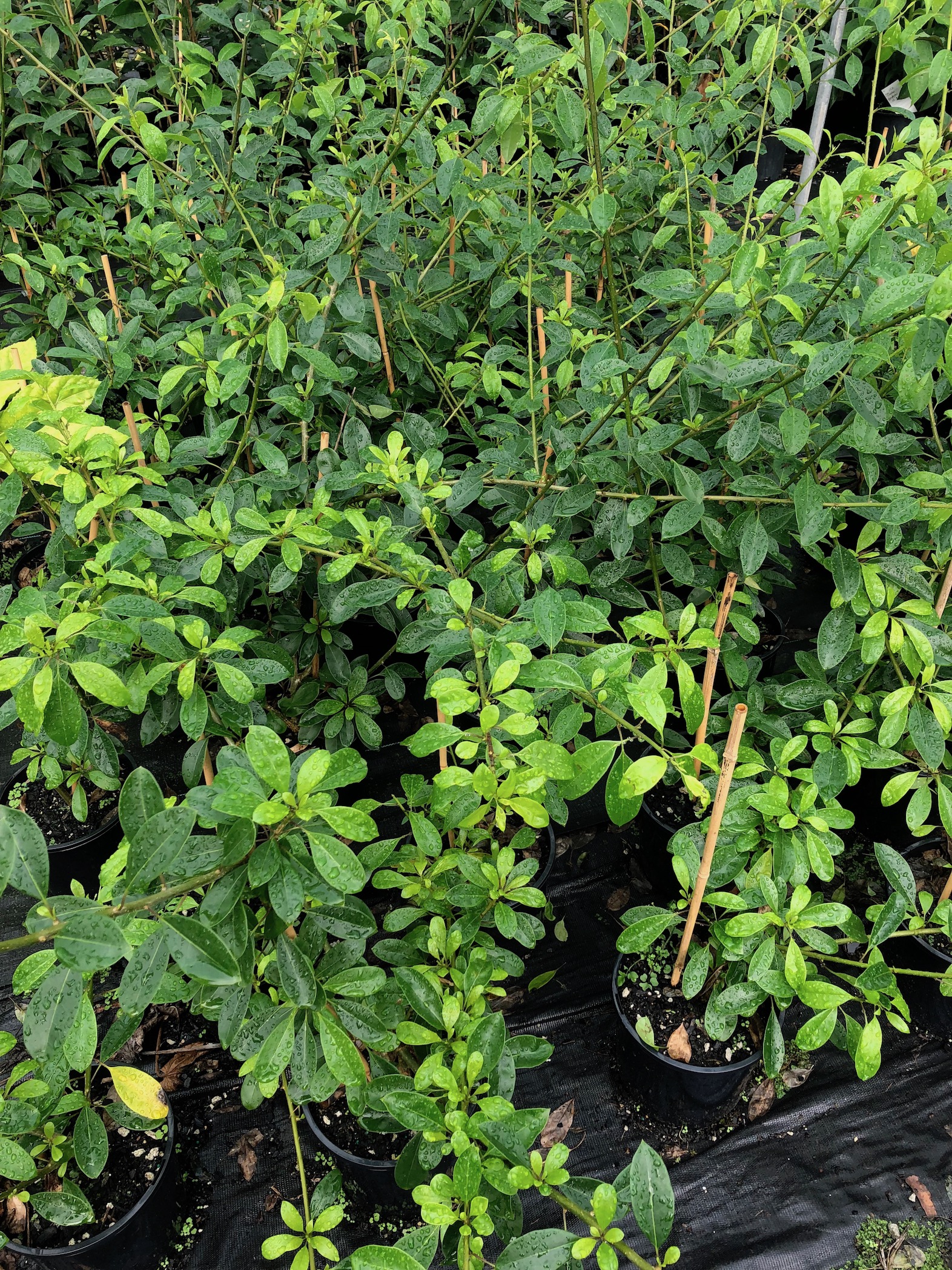 If shady evergreen shrubs are good to find, interesting climbers are scarce as hens teeth. Enter Solandra longiflora, little sister to S. maxima and an extremely useful subject for converting pvc mesh fencing to 'green fencing'. 'Green Fencing is where certain climbers that are flexible but woody enough to hold position,   are woven loosely through mesh and effectively disappear into the garden but have the advantage of keeping your client's dog and the neighbour's dogs out.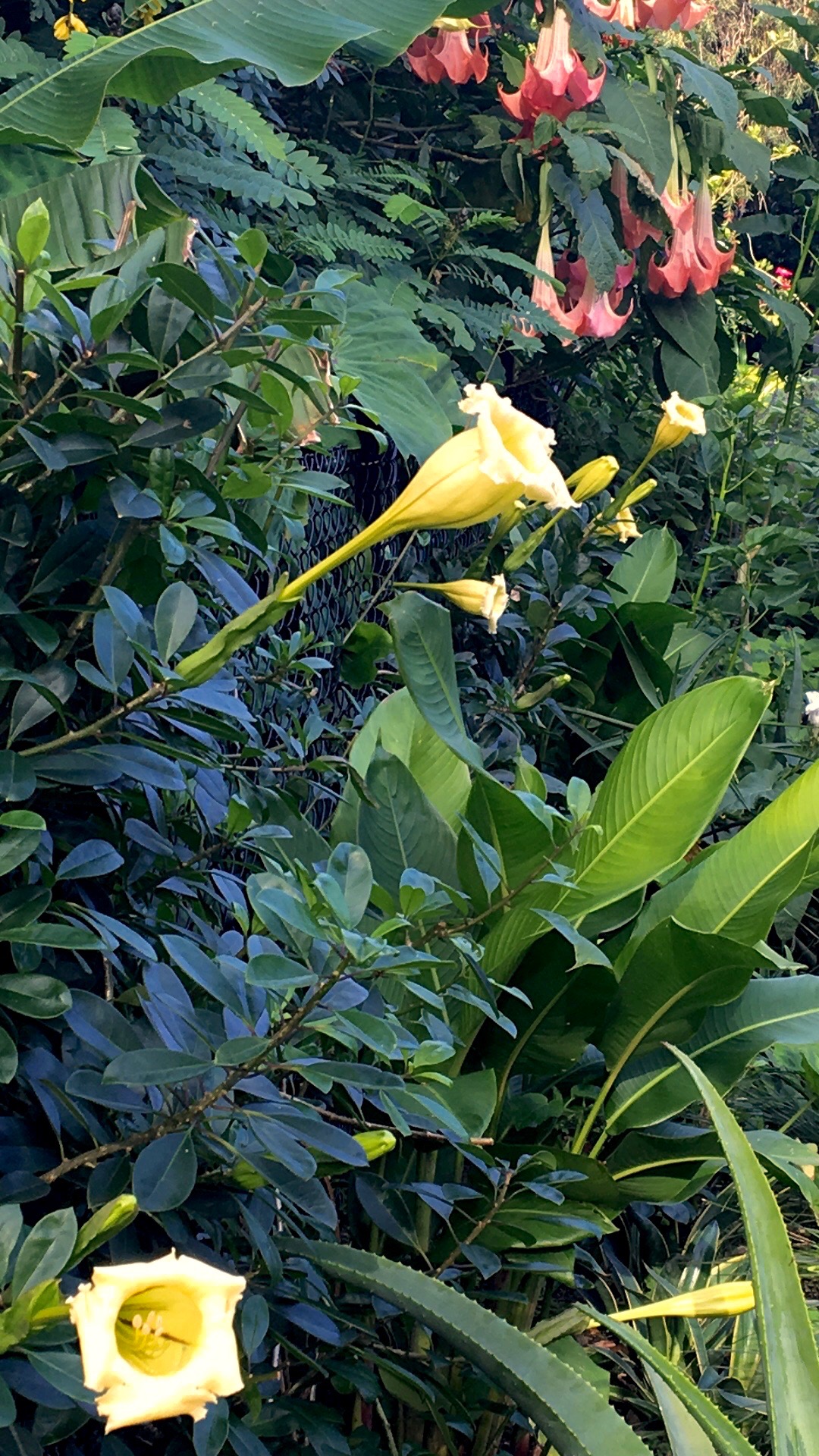 Garden variety bromeliads that make good garden plants are a low risk option for bright but dry shade. Virtually no maintenance or predation, Billbergia ('Domingos Martins X 'Ed MacWilliams') 'Hallelujah' is high on this list and if you have a featured east facing spot for morning sun only, expect to be rewarded with stained glass winter colour through low angled sun light and flower flashes during any of the warm weather.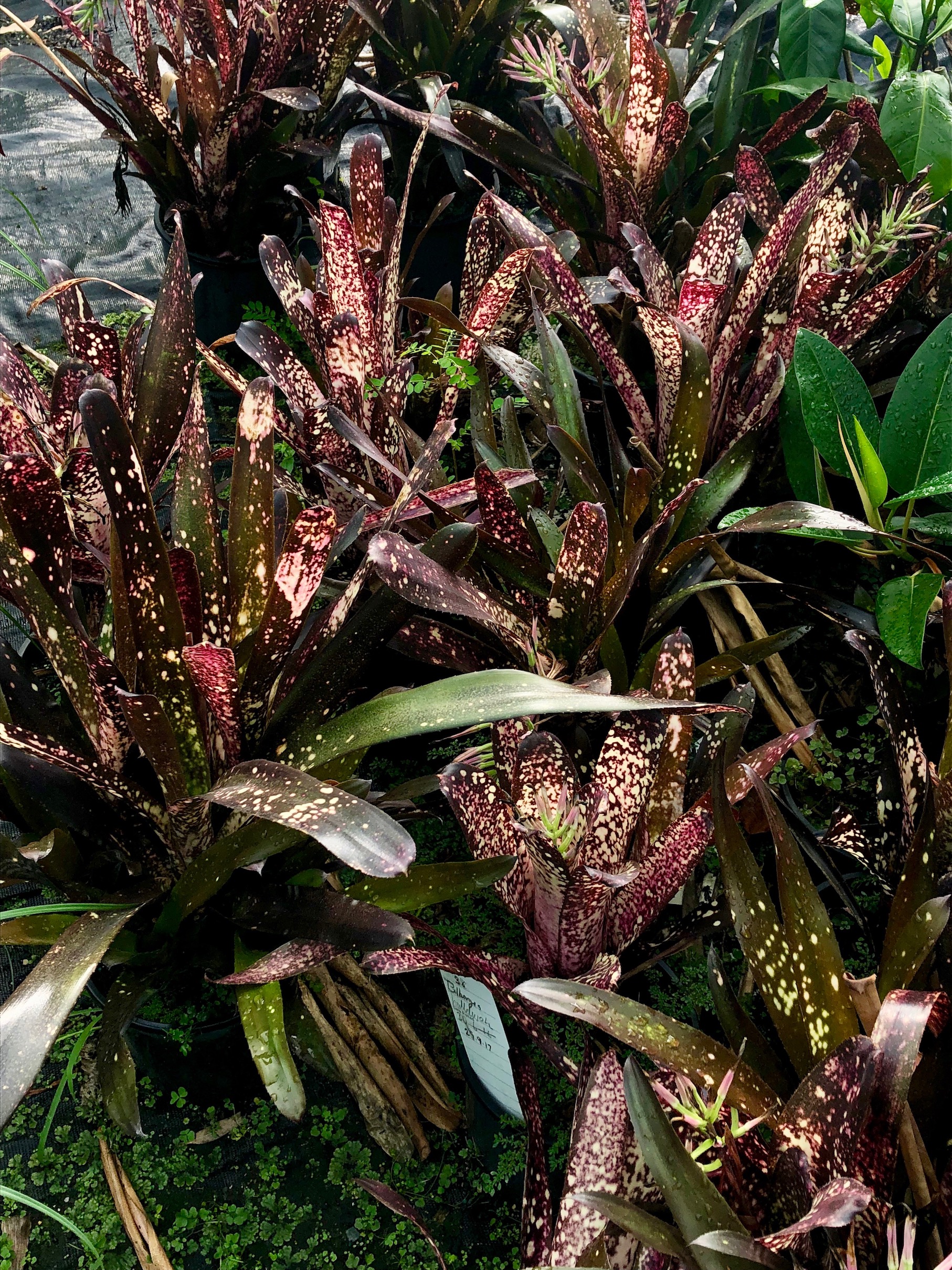 Go on, make a garden from plants I dare you and call Jon or Terry now !!!
Jon Williams & Terry Castle for Cabbage Tree Nursery
64 Quarry Road, Dural 9651 1851‬