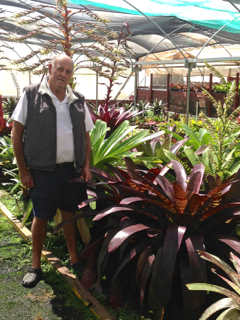 Vriesea continues to evolve into larger plants that pull focus in garden designs like few alcantarea can in the shade.
Bob & Gleness Lanarch together with their son Jamie at Bromeliads Australia on the Central Coast, have made great strides in hybridising  V. fosteriana patturns with the larger V. seideliana species. "Snake skins" of rich ruby claret colours have brought plants the size of most Alcantarea imperialis without a tendency to "shade stretch" out of shape and loose condition.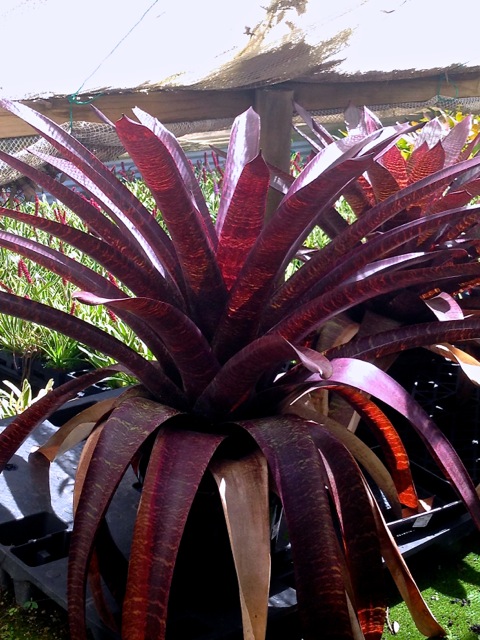 Bob says the sun hardiness of his beautiful hybrids would withstand all but the harsh west sans scorch, so its wrong to tar them the "shade only brush". Best time to introduce these excellent hero plants into your north facing design would be now until end October.
Bob & Gleness and Jamie Lanarch, Bromeliads Australia 4359 3356 & 0416 188 812 sales@bromeliads-australia.com.au