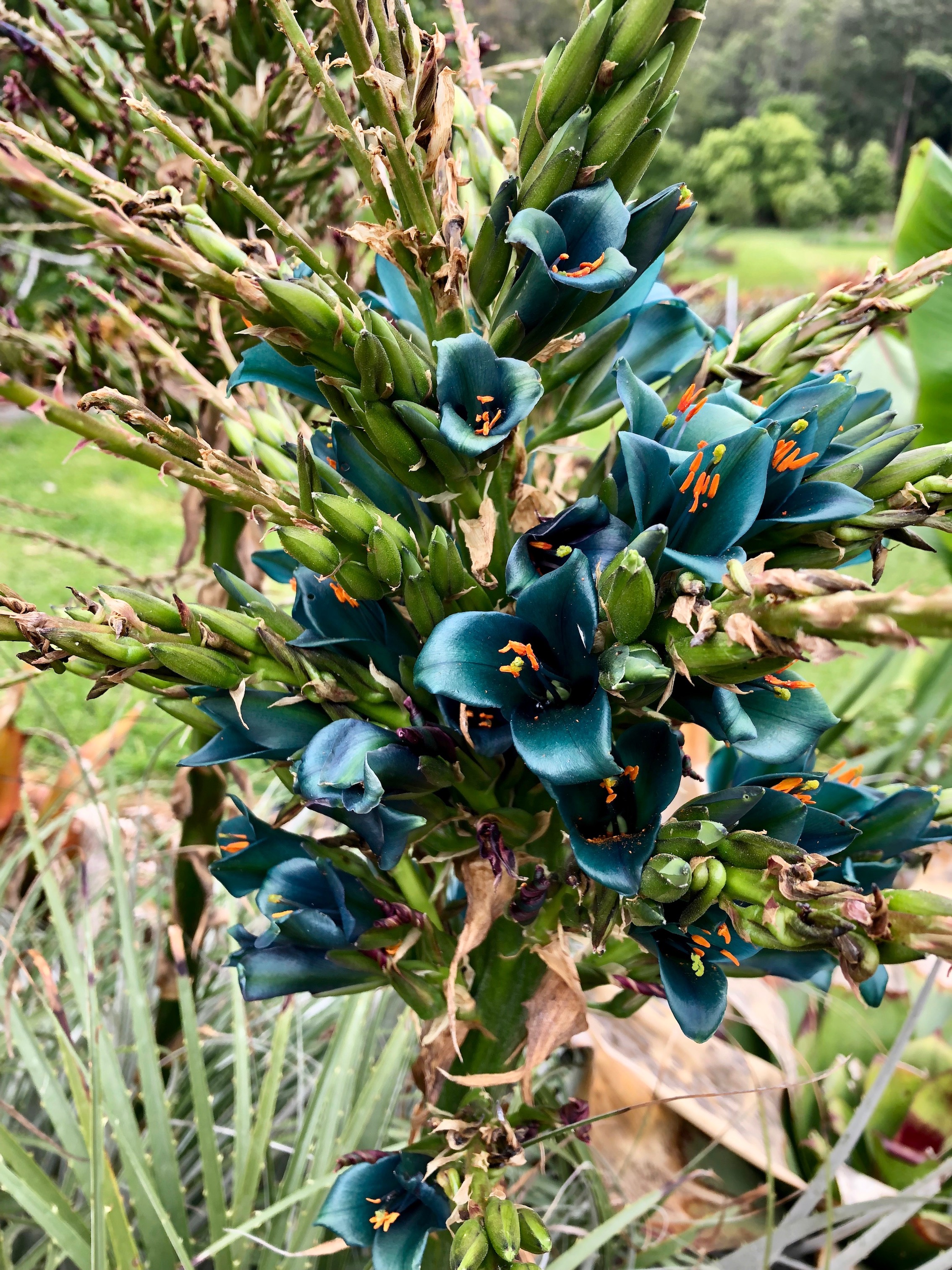 Allure in the garden, can be hard to find but never fails to intrigue. Bromeliad grower Ray Henderson from Paradox knows this and that's why plants like Puya alpestris raise their early summer metallic turquoise torches. Nought degree winter overnight temps, spring hail and now the prospect of another fierce summer with some days exceeding 40 C are unusual for Ray's Glenning Valley growing location. But as he says, 'If its one day or twenty, they still have to be up for it."
And so they are, like Billbergia vittata 'Domingos Martins' …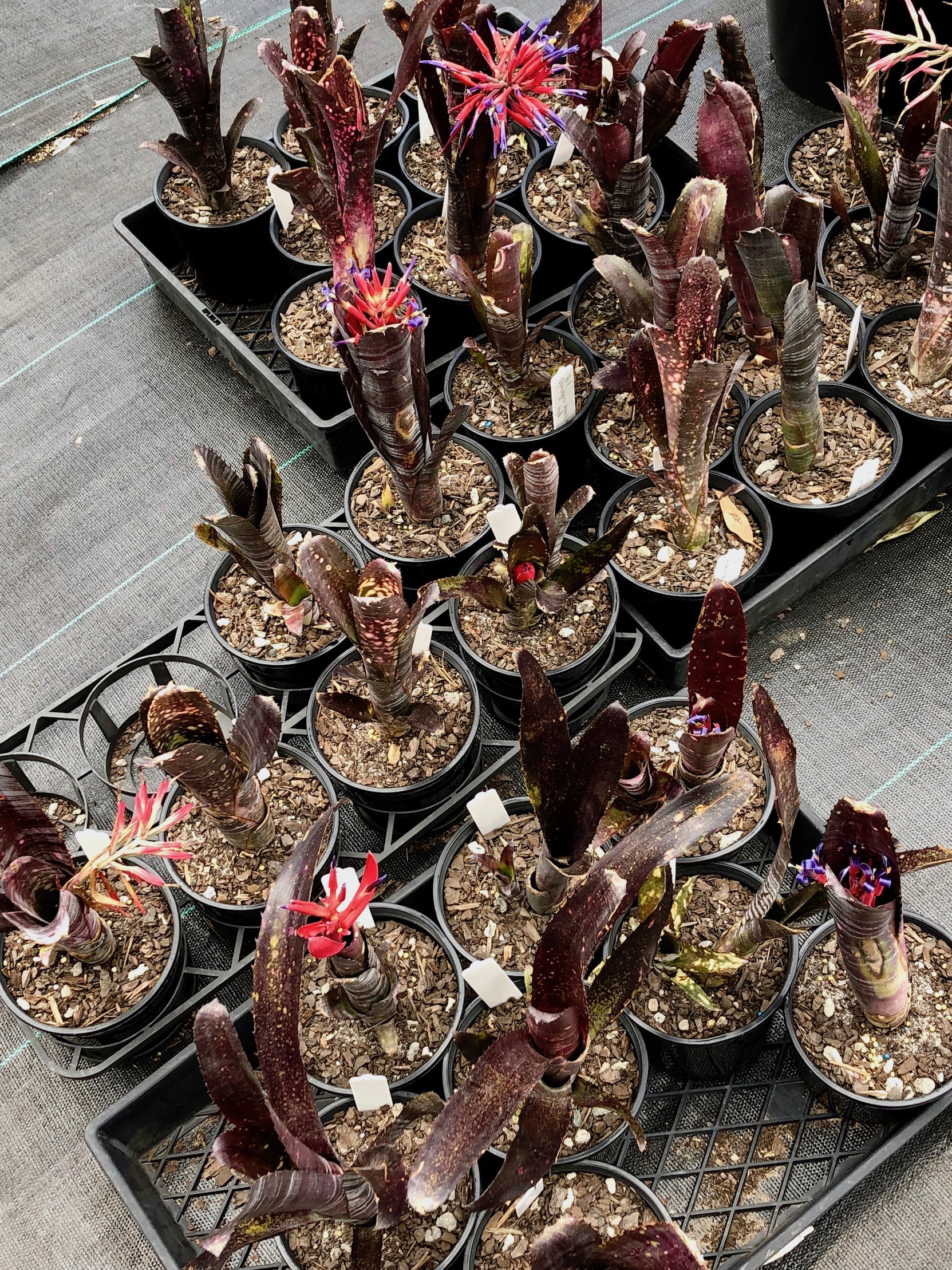 Contrary to popular belief, this bill is not a shade dweller like many of its cousins and will revert stubbornly to flowerless green in the gloom. In semi-shade to full sun, even facing harsh west, this densely crowded pup former makes a bright chocolate purple patch of excellent weed suppression. Jockey silk coloured flowers are a high spring bonus.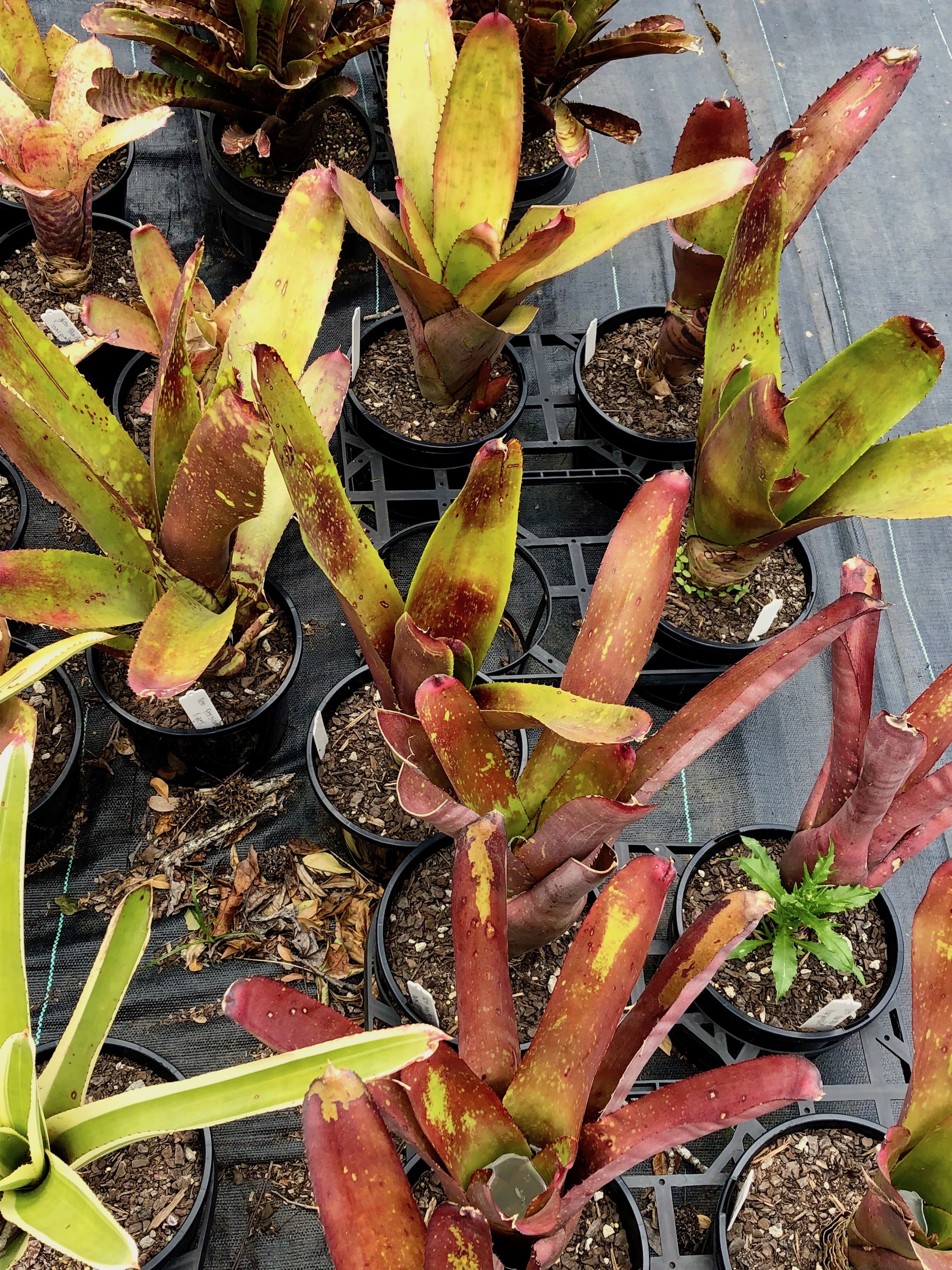 Hybrid Neoregelia 'Persian Tiger', just one of many neo hybrids Ray has does show sun burn 'patching' but soon grows out of this and without this bit of scorch, won't form its beautiful blush colours. Use in your designs wherever perennial interest is required to bring energy charged foliage colour against mid greens and or interesting textural contrasts using with ultra fines like grasses like Miscanthus transmorrisonensis.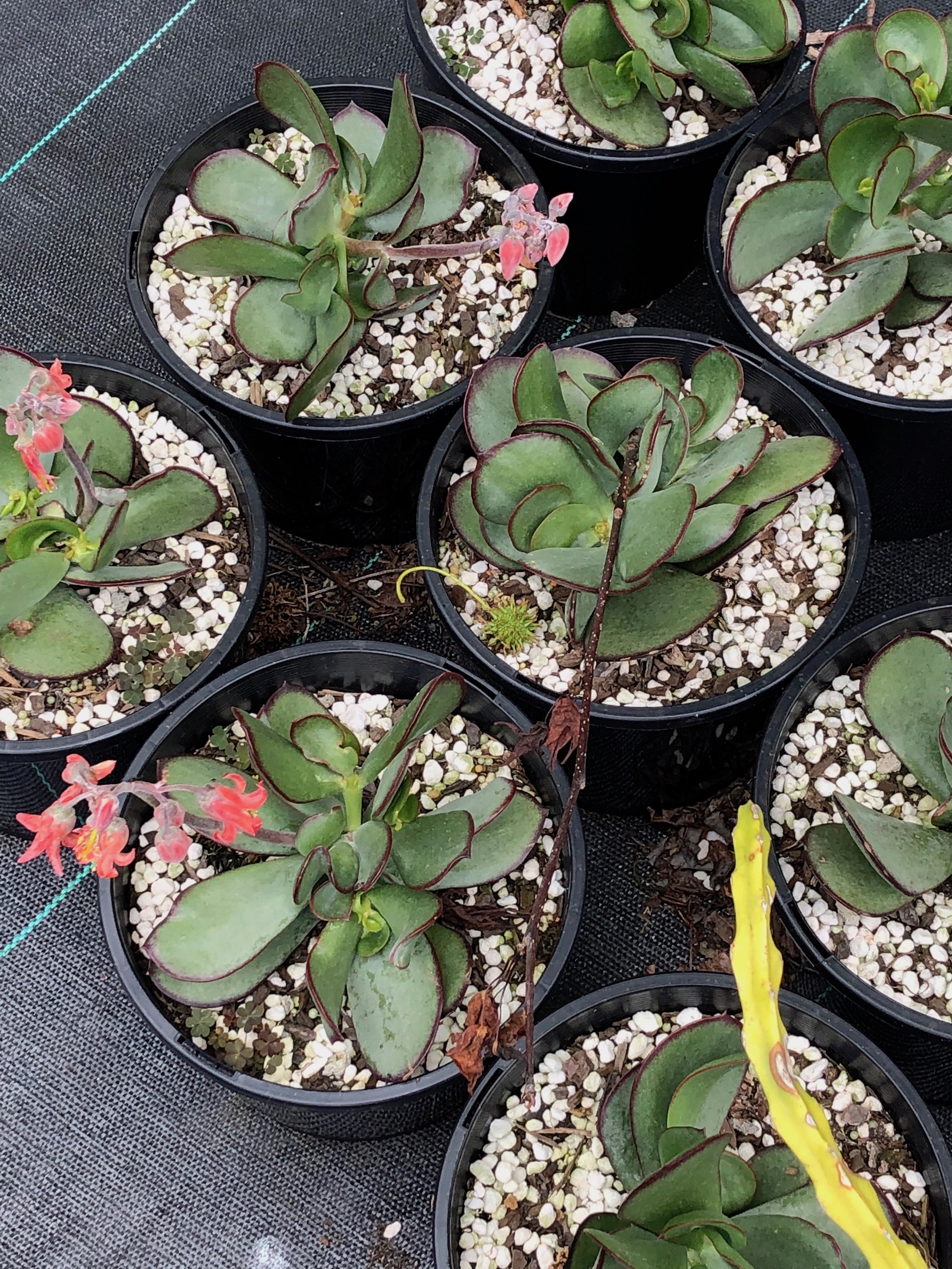 Not all non-general line planting at Paradox are bromeliads. Many succulent plants combine most sympathetically with them though, like this rather nice compact form Cotyledon with chocolate margin. I'm never sure why combinations like this succeed but in countries like Brazil they often appear together in habitat and especially with rock.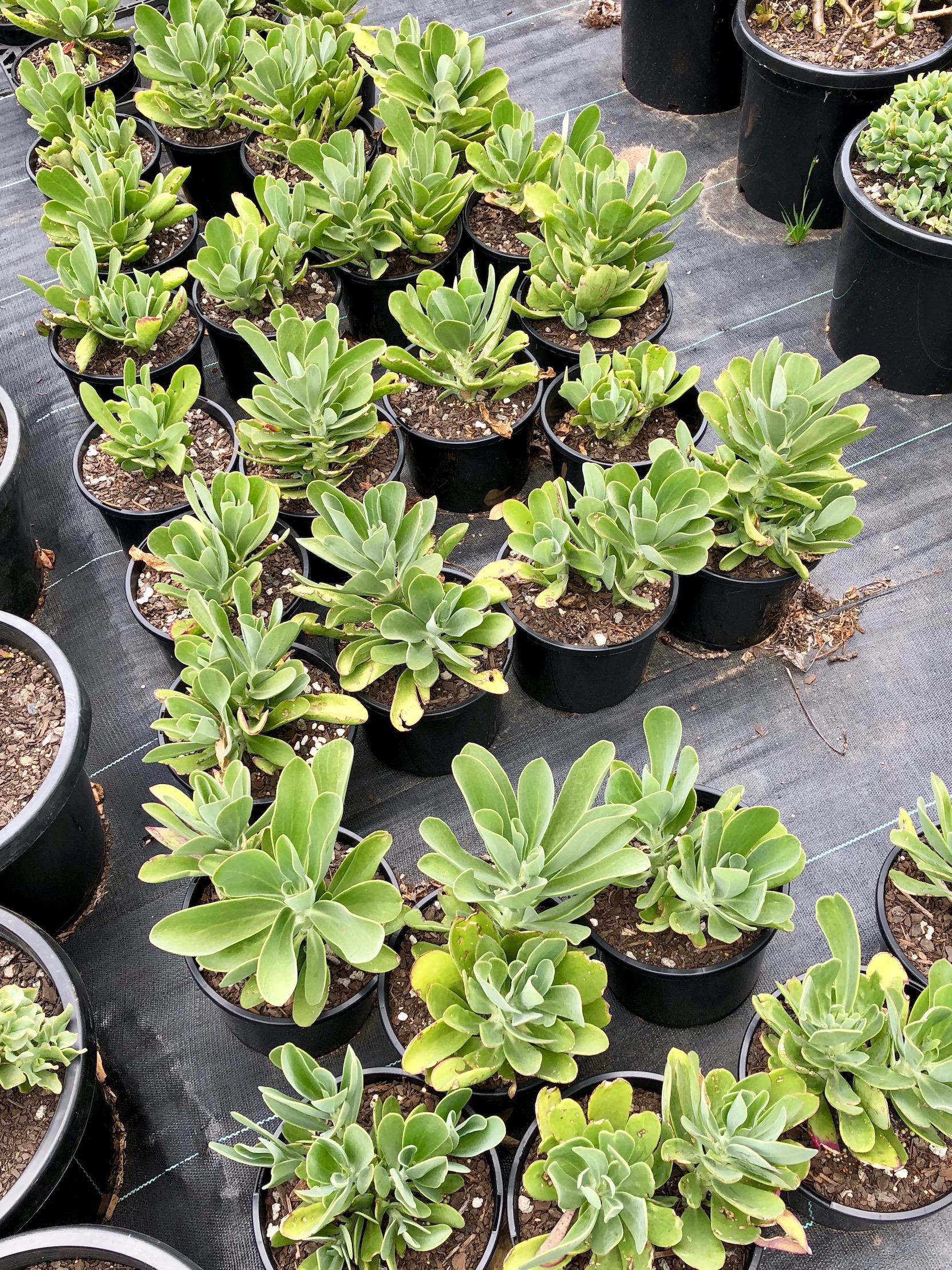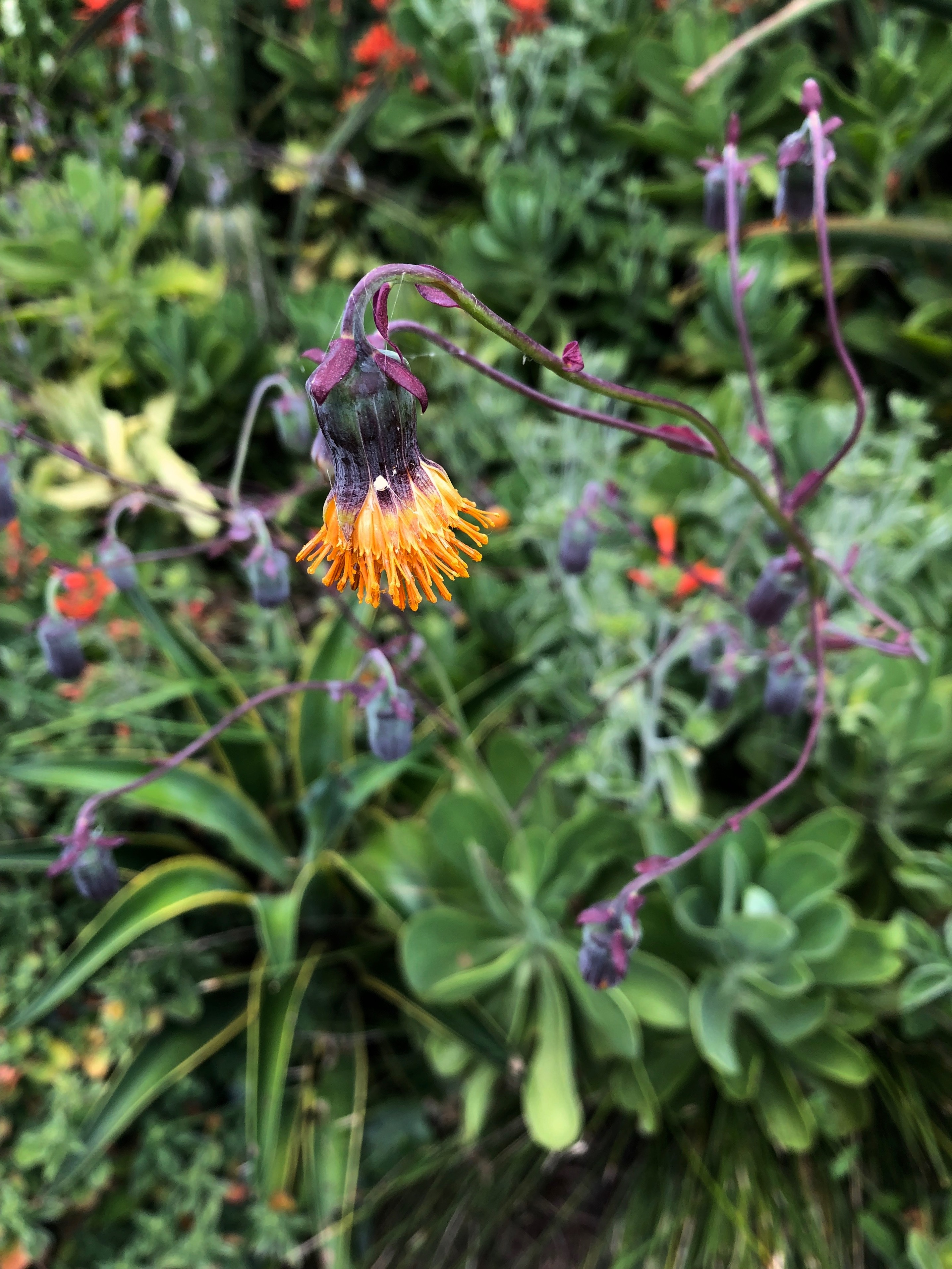 Flowers from this senecio amaniensis, are one of the best butterfly attracting plants here in my home/work garden at 'Sea-Changer'. Coming in over the November/December garden, its dainty orange brushes are also strangely alluring, not unlike the Puya alpestris … I bet this combination would be a super interesting in your clients design too.
Ray Henderson Horticulture 0490 263 416 and 
Glenning Valley on the NSW Central Coast
Peter Nixon 0418 161513 and info@peternixon.com.au for Paradisus and      Convenor Designer Growers Network Blog,
 …bridging the gap from Designers to Growers !