Designer Planting that are good garden "doers" … for your designs or to expand your Grower Offering-
THIS Wednesday 11th March 2.30pm-4.30pm at
RBG Sydney Growing Friends Nursery (next to Maiden Theatre & Herbarium on Mrs Macquaries Road).
Production Grower Grower Greg Lamont and I can answer questions you may have on new plants I've helped select, that focus on benefits for use as well as their ornamental virtues as shown on the link above.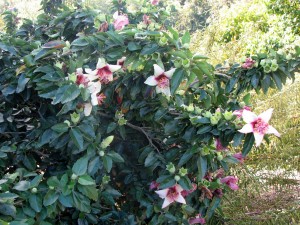 Did you know you can now place orders to be grown for you at Growing Friends, to give your design work or grower plant range extra appeal from RGB Sydney ..!
Talk to Growing Friends Co-ordinator Raoul deFeranti on site or call 0419 244 675