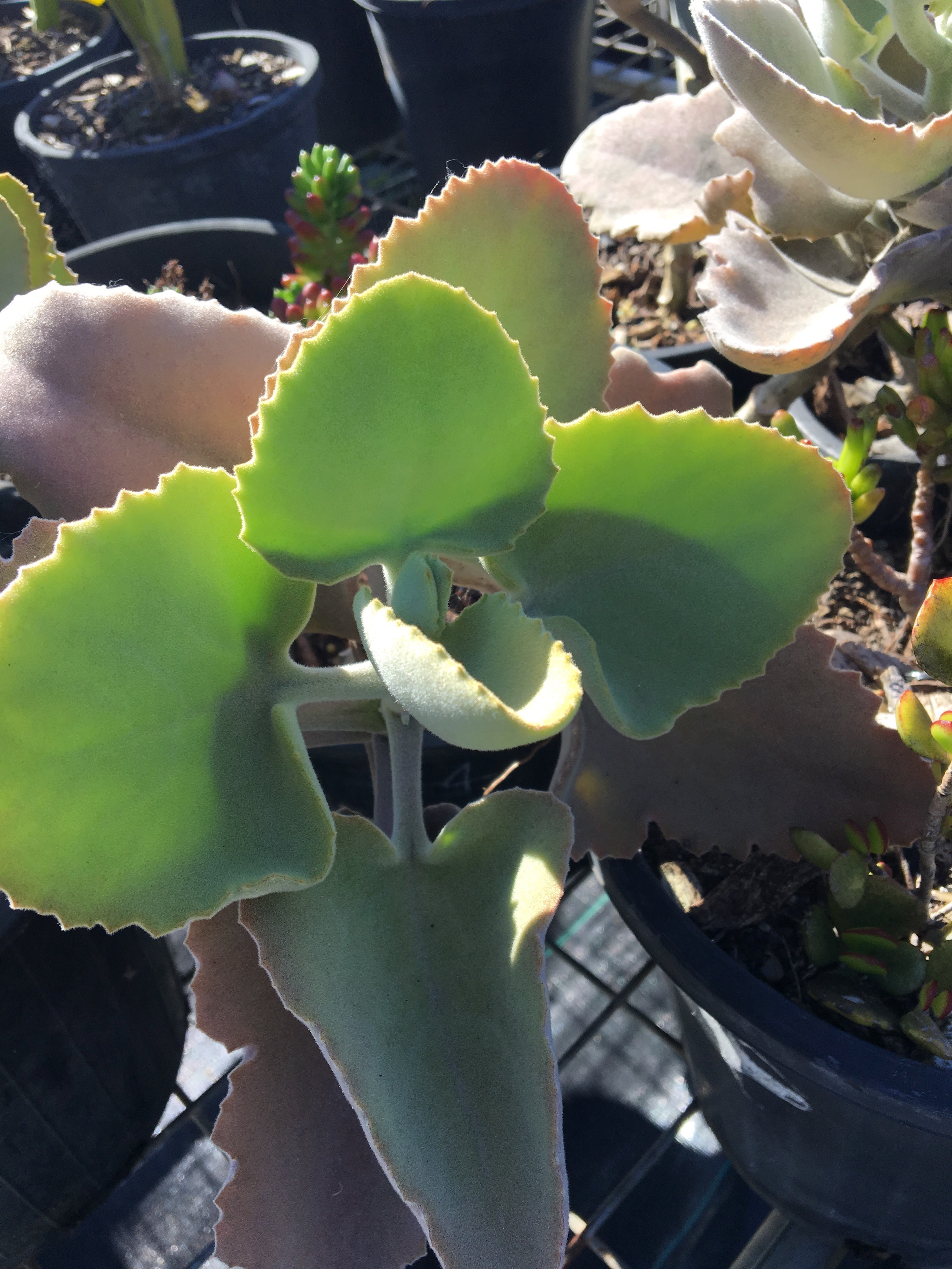 Long gone are the days when anything succulent was relegated to  'that corner' at most nurseries and disregarded collectively as weirdo cactus. Go to any decent Plant Fair and you are spoilt for choice with plants possessing some of the most ornamental characteristics imaginable. And why choose them ? Because they set your design apart like few others can AND offer huge advantages in low water use.
Kalanchoe beharensis – Madagascan Felt Plant is very often encountered in its larger leafed form as a kind of living sculpture. Did you know there are smaller oak leafed forms that make rather impressive texture hedges or can be used to anchor otherwise 'fly away',  leafy combinations that run a risk of looking all the same when seasonal flowers have gone over.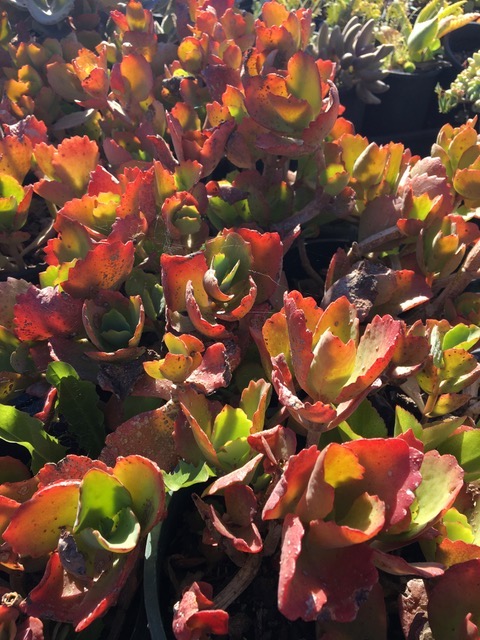 Kalanchoe somaliensis excels for unirrigated garden spaces, beneath an open sky aspect with much valued ground-covering & weed suppression qualities. Also has high ornamental appeal as a 'textural rug' that brightens with winter night air. Contrasts with just about anything but especially appealing with an ultra-fine like Lomandra fluviatilis 'Shara'.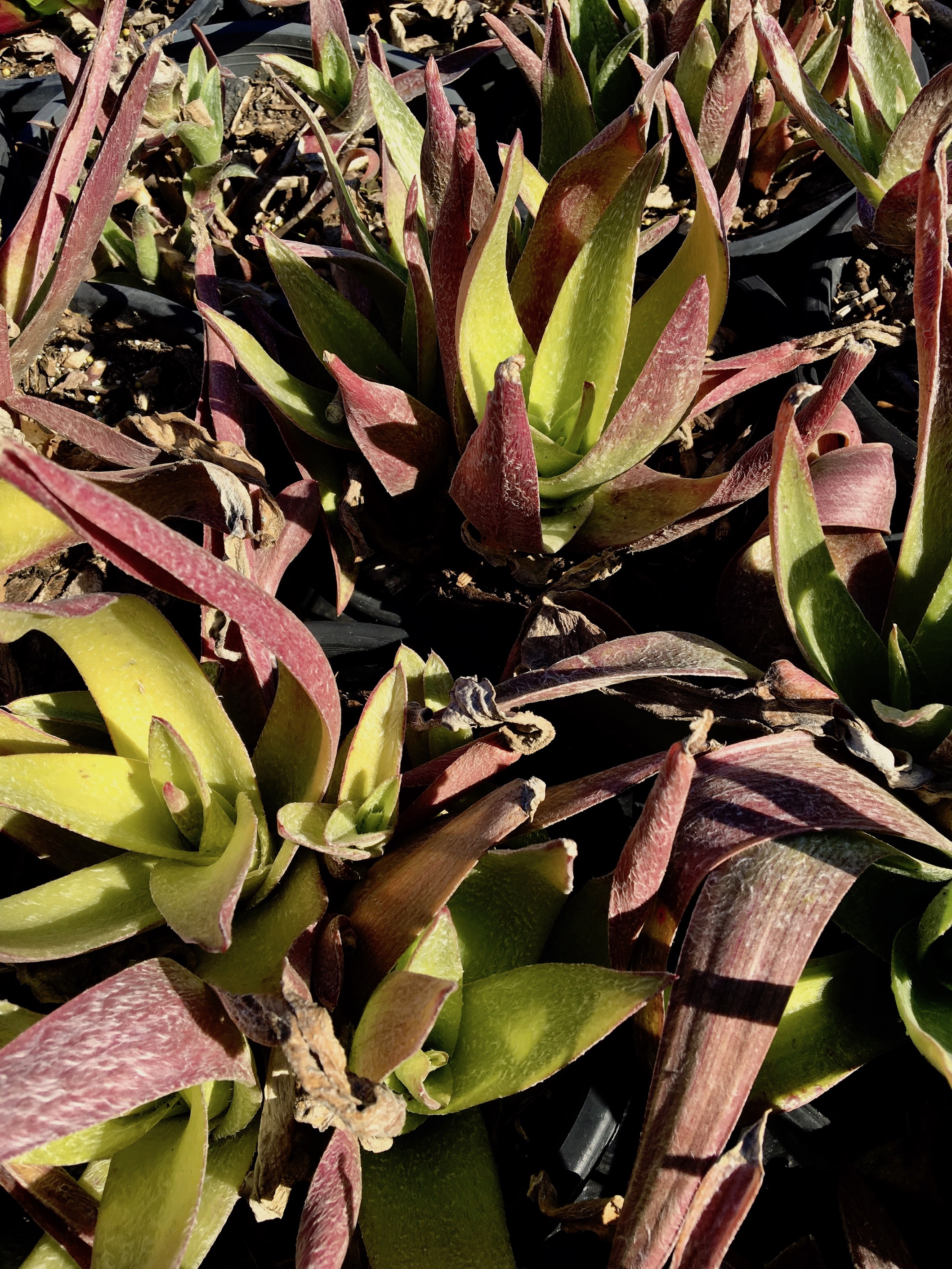 Cyanotis foecunda an equally drought resisting, stoloniferous sheet cover and unsurpassed as a turf replacement, where weed suppression is important and low maintenance a part of the design brief. Providing its a 'no go' look to surface only, that's NOT  expected to withstand even light foot traffic due to its snappy stems that would crush under foot. I've used this one many times with the benefit of its self striking stolons that also grip surface soil to help prevent erosion across slight falls.          
Orders are best contract grown to be ready for designs you may have planned for Autumn '19 from Peter & Ruth Donnelly at Coachwood Nursery Sommersby on the NSW Central Coast ‭0432 590 754 www.coachwoodnursery.com